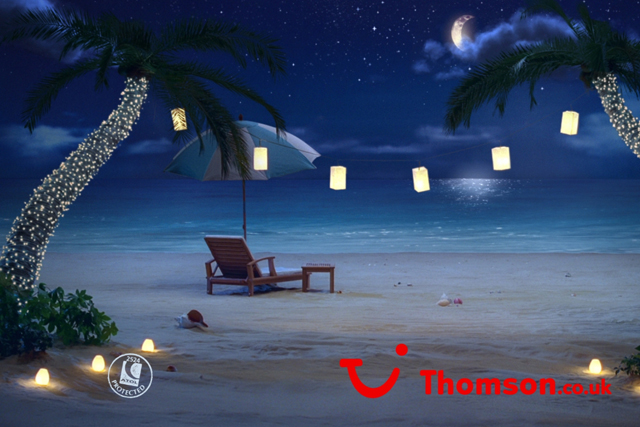 Thomson is dropping its long-running "built with you in mind" campaign, first introduced in December 2008, with a new creative reinforcing the message that it offers couples and families the "perfect holiday".
The new TV ad, by BMB, is based around the endline "your holiday to a T" and shows holidaymakers experiencing different activities on a Thomson holiday. The clip, which features a version of the Beach Boys' song 'Good Vibrations' recorded by the Royal Philharmonic Orchestra, breaks on Christmas Eve.
Thomson will support the ads with window displays at its retail stores, based around a series of questions, to emphasise that the brand can help consumers find their ideal holiday.
Jeremy Ellis, TUI head of marketing, said: "Our campaign for Thomson puts 'asking questions' at the heart of the brand, recognising that everyone is an individual with their own holiday needs. We want to help people find their perfect holiday."
Meanwhile, First Choice will again promote its range of water parks to attract families with young children. The TV ad campaign, also by BMB, will push the message "The more holidays we have, the more fun you have".
In September, TUI restructured its marketing department, with customer director Tim Williamson leaving his role and new managing director Johan Lundgren taking direct control of brand strategy.
Williamson became the first marketing director at TUI following the merger of TUI AG and First Choice Holidays in 2007, and created distinct brand positions for First Choice and Thomson.