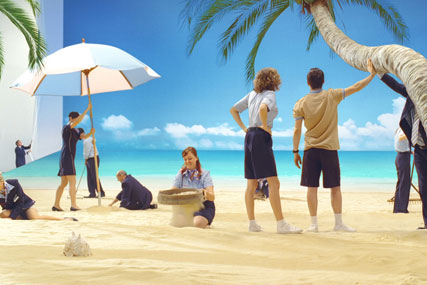 The company is attempting to achieve greater integration between its above- and below-the-line marketing functions by doing so.
TUI, which owns the Thomson and First Direct holiday brands, has promoted head of innovation and CRM Jeremy Ellis to the new role of head of marketing. Ellis will report to TUI customer director Tim Williamson.
The changes follow the decision of TUI's head of brand strategy and innovation, Andrew Laurillard, to leave the company next month. He leaves without a role to go to.
As part of the restructure, Luke Gaskins is to be promoted from general manager to head of customer experience and
insight.
The previous marketing structure had been in place only since June last year. The function was divided into two teams, one covering brand strategy and the other CRM and innovation. TUI claimed the system would enable it
to respond more quickly to customer needs.
The previous set-up also allowed the brand and CRM teams to independently hire direct marketing agencies on a project basis. Williamson said that flexibility will remain, despite the teams merging.
Early last year, direct mar­keting agencies Kitcatt Nohr Alexander Shaw, LIDA and WDMP pitched for a com-bined Thomson and Portland Holidays account. However, that review was called off as a result of the internal changes.
Meanwhile, TUI is preparing the launch of a Thomson TV ad after rival Thomas Cook signed up celebrity couple Jamie and Louise Redknapp to front a high-profile TV drive.
Ad agency Beattie McGuinness Bungay has created the campaign, which follows the brand's existing theme of
'Holidays built with you in mind'. Media planning and buying will continue to be handled by MediaCom.
According to Williamson, the Thomson brand will look to increase the focus of its communications on the more lucrative over-45s and family-holiday markets.
He claimed that, in contrast to Thomas Cook's widely aired ads featuring the Redknapps, TUI is developing a more
tightly focused media plan for its forthcoming campaigns.
Williamson expects a strong performance in the summer holiday market, with fewer consumers following last
year's trend of opting for 'staycations'.
A TUI trading update at the end of last month showed that the group's total UK sales of summer holidays for 2010 were up 13% year on year, with the average selling price up 9%.