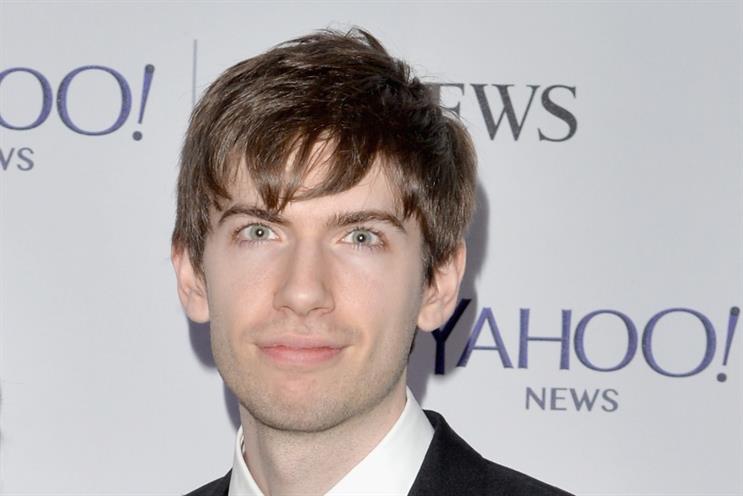 Buried elsewhere in Yahoo's quarterly earnings was also the admission that it might have overpaid for Tumblr, a key acquisition driven by chief executive Marissa Mayer.
After paying $1.1bn for Tumblr in 2013, Yahoo revealed it had taken a $230m writedown on Tumblr and that the site had missed its revenue target for 2015.
At the time, Tumblr seemed like a clever strategic buy, since it was considerably cheaper than rivals Facebook and Twitter, and offered up a younger, increasingly mobile audience.
But the writedown suggests advertisers haven't taken the bait, and certainly headline brand campaigns have been few and far between.
Unjustifiable revenue goal
Ambitiously, Mayer claimed that Tumblr would be making $100m in ad revenue by the end of 2015.
According to one ex-Tumblr employee, that revenue goal was completely off from the start.
Mark Coatney was Tumblr's media director until 2013, originally brought in to bolster the site's editorial output.
Speaking to Marketing, he said: "[The target of] $100m this year was a wildly ambitious goal from the start, and it to my mind seemed completely arbitrary. There was nothing in past performance or projected earnings that said $100m was a realistic goal; it's just a revenue number that Yahoo wanted to hit, because it would have helped justify Tumblr's $1bn cost."
Falling behind on mobile
But, as the success of Instagram, Snapchat and even BuzzFeed demonstrates, isn't light, 'snackable' content catnip to advertisers?
Not when the engagement isn't there, argues Richard Kramer, Arete Research founder and analyst.
Citing comScore data, he points out that 57% of time spent on Tumblr is done so via desktop, while Twitter, Facebook, Pinterest, Instagram and Snapchat clock in with 80% of their user time coming via mobile. That's a problem in an increasingly mobile world.
"For Tumblr, this translates into less engagement compared to other [services]," says Kramer.
In addition, Yahoo doesn't know that much about Tumblr's users, he points out.
Any user can take any email address and sign up for a Tumblr account without giving more information; that same user could be signed up to Yahoo's other web services – such as Flickr – but the company would never know. So, according to Kramer, "it can't use collected data and knowledge appropriately". Lack of data means a weaker proposition for advertisers.
"The Yahoo sales force is disparate, and does not sell joined-up solutions as Facebook and Google do," says Kramer.
'Not screwing up'
Coatney, too, describes Tumblr and Yahoo as "separate entities", contrasting this with Flickr, which is part of the "core Yahoo experience".
He adds: "You have a Yahoo account and you can also use Flickr, but you need a separate Tumblr account to use Tumblr. Yahoo doesn't really seem to know how to use Tumblr to its advantage."
Yahoo has never solved the universal log-in issue across its services. When it bought Flickr and forced existing users to log in using a Yahoo iD, it alienated a large proportion of the site's loyalists.
Despite Mayer promising not to "screw up" Tumblr, Yahoo has a history of hastening the decline of its acquisitions. Yahoo shut down GeoCities in 2009, and killed off the once-thriving bookmarking site Delicious.
Coatney says: "When Marissa Mayer bought Tumblr, she famously said Yahoo promised 'not to screw Tumblr up'. By this, she meant Yahoo would largely leave the place alone, and as far as I can tell they've done that.
"But simply buying something and then ignoring it isn't actually the best way to get value out of a thing, and, in the long run, not bringing Tumblr into the core ecosystem will screw the place up anyway, because the parent company's struggles will translate down to Tumblr."