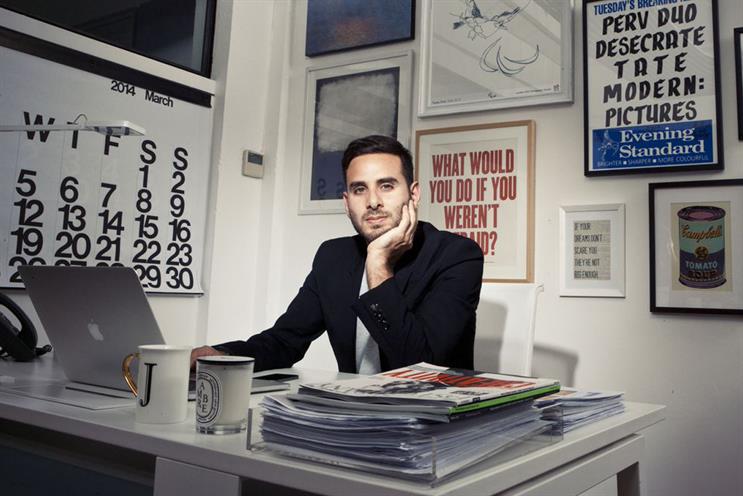 Tunepics, the new social network created by the former Topshop marketer Justin Cooke, is already a hit with celebrities – and many are starting to see its potential for brands too.
Sometimes launches are so of the moment, tapping into all prevailing trends, that you wonder why they hadn't been done before. And so it was with the arrival last month of Tunepics, the app that combines pictures with music, enabling users to create the soundtrack of their lives.
Where other social networks have grown organically before introducing ads, Cooke has dialled up support from celebrities such as Jamie Oliver, Will.i.am and Lily Allen – who Tweeted about the network to her 4.7 million Twitter followers – and brands from Red Bull to Hunter.
The app (think Instagram but with sound) was built by AKQA, which also has a 20 per cent stake in the business, and launched globally on 22 May in 150 countries.
How it works is users upload a picture and search for music from one of 35 million tracks on iTunes, using keywords such as "rain" or "love".
They then spin the rainbow-coloured "emotion" wheel to select a colour that communicates their mood – such as inspired or dreaming.
James Chandler, the global mobile director at Mindshare, is among those impressed with Tunepics.
"We've been able to do texts and pictures with Instagram – now we can start doing multi-sensory layers.
If you can get these creative devices into people's pockets, people will start being creative," he says.
If the platform takes off, Chandler believes it could "start dictating the top ten downloads in the iTunes Store".
Others think Tunepics must enable video to really prosper, which will be helped by the roll-out of 4G. Leo Burnett's global head of social and mobile, James Kirkham, says that, at present, "it feels like the experience is truncated".
He believes that social networks need to piggyback on existing human behaviour – in this case, watching music with video. "When you try to create a new type of human behaviour, that is a difficult thing," he says.
Kirkham adds that Tunepics is tapping into the current trend in social media for enabling personalised storytelling.
Leo Burnett has recently boosted its activities in San Francisco, where it is keeping a close eye on new social networks emerging from Silicon Valley. Kirkham points to the likes of Steller, which uses photos, videos and text, while Facebook has launched its storytelling app Paper.
Music is a crucial area for social networks. Twitter is reported to have considered buying SoundCloud and Spo­tify in recent months as it seeks to boost user engagement.
Manning Gottlieb OMD's head of social, Tim Pritchard, calls Tunepics "a really nice experience" but wonders whether its technology can be easily imitated.
The company declines to give any download figures to date, though says: "Interaction on Tunepics is different from dominant social networks in that it centres around music, images and emotion, adding new depth."
It makes money as an affiliate marketer, offering ways to discover iTunes songs, so it does not need to run ads. Tunepics says that it is in talks with other music services.
The app has already caught the attention of celebrities and brands, but now comes the real test – tapping into the social networking public.