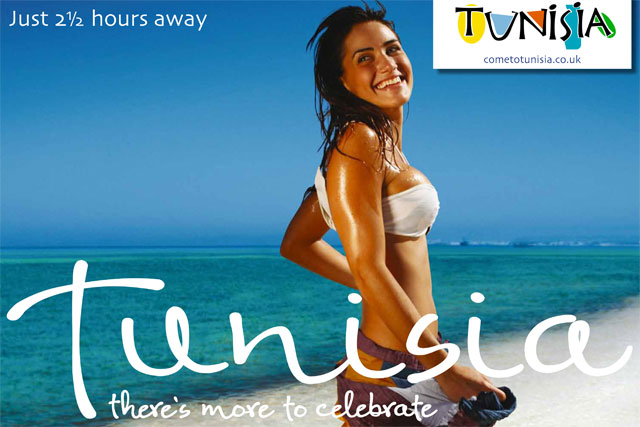 The Tunisian National Tourist Office (TNTO) will use the "there's more to celebrate" strapline in a three-month campaign created by London-based agency Fox Kalomaski Crossing.
Activity will launch on 2 April and run for two weeks on buses across the country to promote the country's ancient archaeology and "stunning" white sand beaches.
Tourism numbers to Tunisia have taken a knock following last year's uprising that lead to a regime change in the country.
Wahida Jaiet, TNTO Director for the UK and Ireland, said: "We all know tourism in Tunisia took a hit following the Jasmin Revolution, but British visitors have been quick to return and the UK is now our third most important market.
"We still have the sandy beaches and thousands of years of history that have attracted visitors for many years, but add to that the fascinating recent history and a renewed sense of optimism that you can't help but share, and there really is more to celebrate in Tunisia than ever before."
The first wave of the tourism campaign will also run on national rail trains, print and online media throughout April, May and June.
A second wave of activity will follow in the autumn.
Tunisia's revolution kicked off the Arab Spring uprisings following the self-immolation of street vendor Mohamed Bouazizi in December 2010.
Follow Matthew Chapman at @mattchapmanUK