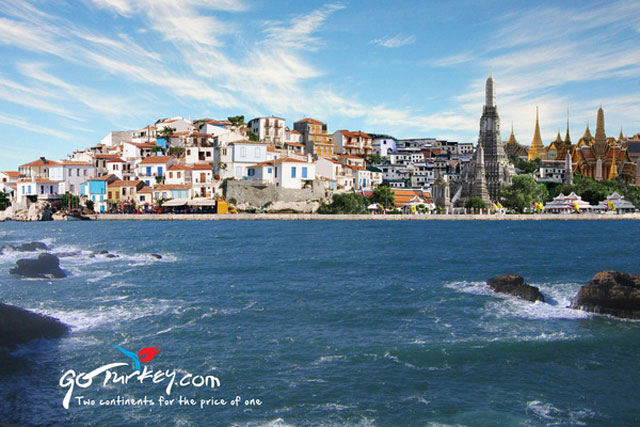 Agencies have until 6 September to submit proposals for campaign strategy, creative and media planning and buying directly to the Turkish Culture and Tourism Office in Madrid, with no intermediary involved.
The tender marks out six different regions agencies can pitch for, including middle and Northern Europe, which has a budget of $21m (£13.1m).
This covers the UK (Ireland, Iceland, South Africa), Germany, the Netherlands, Poland, Switzerland, Austria (Czech Republic, Hungary, Slovakia), Sweden (Norway), Denmark, Finland (Estonia, Lithuania, Latvia).
The incumbents on the UK portion of the account, Ware Anthony Rust and Target Media, which work with Turkish agency Oyku, are invited to repitch.
The Turkish Culture and Tourism Office is keen to develop Turkey's image into the "meeting point of the West and the East", developing a campaign around the key areas of the country's heritage, food, hospitality, and historical and natural attractions.
The tourism body is aiming to boost visits from the Bric countries (Brazil, Russia, India and China). It is also emphasising the importance of Europe, which has a budget of $21m (£13.4m) marked out.
The number of tourists visiting Turkey annually has trebled over the past 12 years, growing from 10.4 million in 2000 to 31.4 million in 2011.
The campaign will target consumers through specific tourism streams, including culture, golf, health spas and Turkish baths, shopping and yachting opportunities.
The tourism body aims to create a campaign that will establish an emotional connection between visitors and their destinations, while differentiating Turkey from rival countries that offer similar products.
Follow @loullamae_es