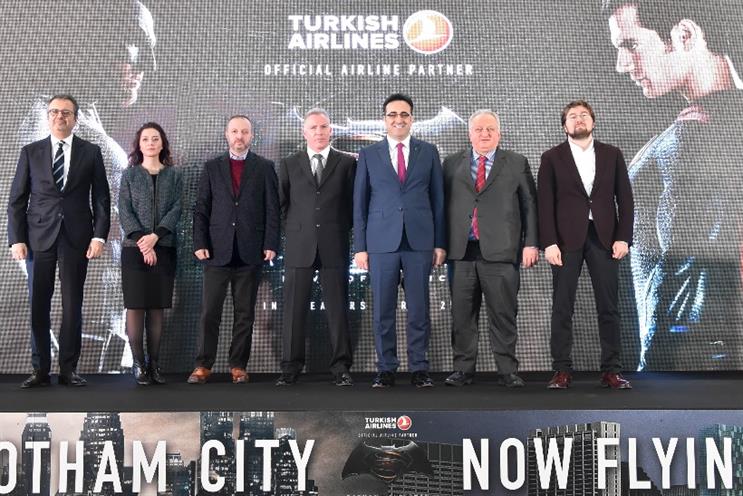 The airline's sponsorship deal with Warner Bros includes a virtual reality experience to give insight into the culture and nightlife of fictional cities Gotham City and Metropolis.
Fans can experience the fictional home cities of Batman and Superman from 8 February by visiting 'fly to Gotham' and 'fly to Metropolis' microsites.
Turkish Airlines is also sponsoring the movie's premieres and will offer eight fans the opportunity to attend the screenings.
The airline is also wrapping one of its 777 planes with imagery from Batman V Superman: Dawn of Justice, which will be released in cinemas worldwide on 25 March.
Warener Bros vice president of worldwide promotional partnerships Gene Garlock said: "What made Turkish Airlines such an inspiring partner was their aspiration to dream up something more than just a promotional program but an experience that would be as original and epic as the film."
Fans will also be encouraged to join in the online conversation around the movie through a social media campaign that will use the #flytogotham and #flytometropolis hashtags.