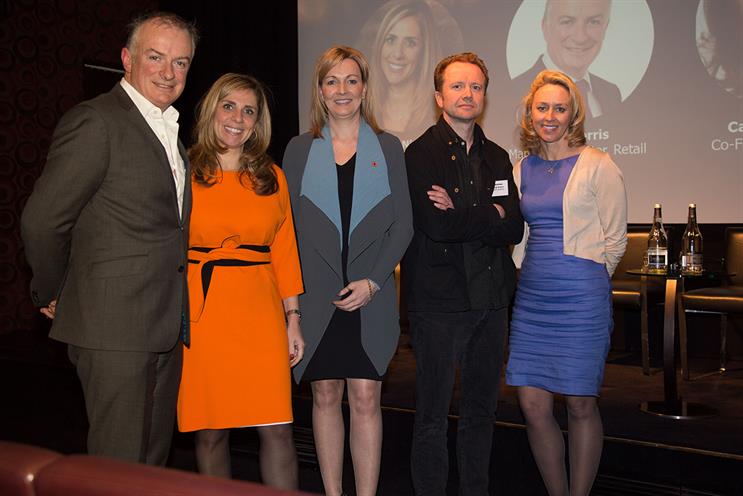 Ninety percent of the world's data was created in the last two years. In ten minutes we generate more data than all the data created in human history up to 2003. We're the first generation to be tracked from birth to our death beds.
So, we find ourselves facing very new challenges as we adjust to our new world.
Last night, at our latest Oystercatchers Club, we had an outstanding panel of business leaders helping us explore how modern marketers can seize the opportunities of data and social media.
I was joined by Nicola Mendelsohn, VP EMEA, Facebook; William Morris, group managing director retail, SSE; Carrie Longton, co-founder, Mumsnet; and George Bryant, founding partner, Brooklyn Brothers.
The theme that resonated with me most was how to turn data into a brand asset.
Here are just a few insights I learnt:
Creativity needs to gear up to modern times
Gone are the days of the hypothetical: does this woman like this; might she buy that? Thanks to data we have laser focus. But curiously, communications remain set in the 1950s. Think about it: when TV first appeared, we put radio ads on air until we worked out the medium. Today we're putting print and TV ads on mobile until we work that out too. Good data should inspire and delight – and so should its creative communications. Agencies and brands alike need to work in a more agile way and find a model that enables this to happen and fast.
Message is just as important as data – be useful
Good data is pointless without the right messaging. The target group of eight million women has become pockets of different women who need different things at different times – so the message is different. After a friend recently moved house, her search for mortgages triggered ideas for bathrooms. Now that was useful.
Create valuable data/customer trade off
Customer trust is critical. If people think the trade in is for the good, they will share data. Within an hour of yesterday's atrocities in Brussels, Facebook activated Safety Check where people can let family and friends know they're safe. I'd trade my data for that return any day of the week.
Be brave: engage in the big conversations
Used wisely, data can take on the big challenges of today such as diversity and migration. If brands embrace data culturally, there are big opportunities to engage with customers on a different level in greater, more meaningful conversation.
Don't forget basic marketing principles in the race to data
It's all about what the customer really wants. Barclays has brilliantly put mobile first – where we all spend most of our time. Its APP has transformed the banking experience.
Act with empathy and humanity. Mumsnet spends huge amounts of time talking to mums about what they want. Data suggested this would centre issues like retirement. In fact, Carrie's conversations uncovered that the most important thing mums wanted to know about was entrepreneurship. Will told us about how the digitally enabled home will give control to the customer.
None of us are sure what the future holds but we're all on the same journey. A few simple suggestions for data marketing gold: keep up with what's going on; be honest, test and learn; be savvy about data but remain human.
Suki Thompson is the chief executive and co-founder of Oystercatchers