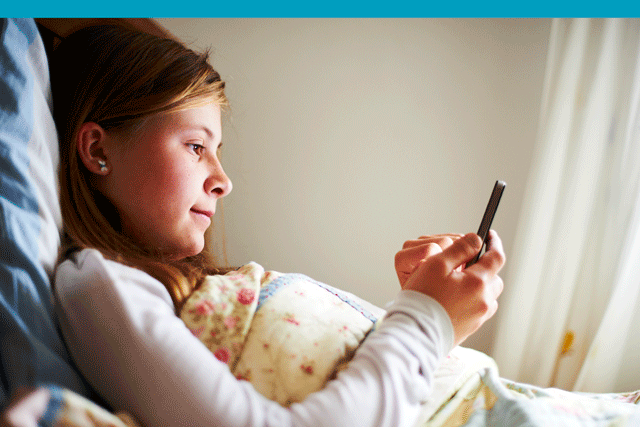 If the first thing you look at in the morning is your smartphone and not your significant other, then you have a problem; but you are not alone. In today's digitally driven culture the chatter of social-media is the constant buzz at the back of our brains. A welcome distraction, perhaps, but could it become something more sinister?
We've all been at dinner with a loved one whose iPhone is forever at their side, like an unwanted digital side plate that lights up at all too frequent intervals. During London 2012, the Olympic Stadium was awash with smartphones, like thousands of tiny stars lighting up the night sky, but why did their owners prefer to watch the action unfurling in front of them through a tiny screen?
The social-media revolution has come with a significant invasion of our personal space and our lives are increasingly crowded with a blossoming variety of devices competing for our attention. In our quest to keep up with the next big thing, or the latest mundane posting on Facebook, are we in danger of missing what's in front of us?
Research from VoucherCodes.co.uk claims that the average 18- to 25-year-old now spends one hour and 20 minutes a day on Facebook. Virtual vanity is thriving, with 38% of young adults surveyed admitting to worrying about being tagged in unflattering photos.
So in the face of my own ever-deepening digital dependency I'm going to do the unthinkable: switch it all off for one glorious month of complete digital bankruptcy.
Achieving a state of Zen-like perfection might be a long shot, but there is something in the words of Buddhist Monk Thich Nhat Hanh for everyone: 'Drink your tea slowly and reverently, as if it is the axis on which the world earth revolves - slowly, evenly, without rushing to the future. Live the actual moment.'
THE UPSHOT
WHAT BRANDS SHOULD KNOW ABOUT SWITCHING OFF
The buzz of the 'CrackBerry' or iPhone has fast created a digital dependency for many leading marketers. A lot of companies, however, including VW, are turning off their BlackBerry servers to avoid sending email to staff out-of-hours.
For some consumers, Facebook has become a burden. According to VoucherCodes.co.uk, almost half of 18- to 25-year-old girls, in their seemingly unending search for digital validation, claim that being tagged in dodgy photos on the site is one of their major worries in life.
The death of the interruption economy
In the digital era, brands must strike a balance and shift from an interruption model to providing products, services and communications that enhance users' lives.
'Always on' isn't always right
According to a study by the Pew Internet and American Life Project, text messaging outstrips all other means of communication on teens' cell phones, with one-third of them texting more than 100 times a day. It is easy for branded messages to be lost in translation.
Nicola Clark is Marketing's head of features. Follow her on Twitter: @nickykc