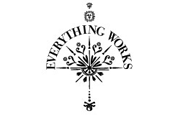 Former channel head and Addiction creative chief Paul Cackett and former creative director Dan Balaam have called the new venture Everything Works.

Based in Clerkenwell, the new agency is already working on projects with ITV and Nickelodeon.

Cackett said: "There are a handful of excellent 'new' agencies around at the moment, but they are all saying the same thing - 'platform neutral', 'stretch the experience' etc.

"We at Everything Works believe that it's a given that a client would want to communicate to their customers across as many relevant platforms as it can - its more a question of how to do it most effectively."