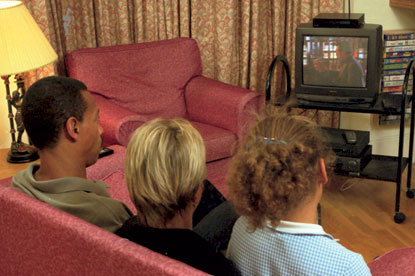 The research, commissioned by YouGov and the Edinburgh International Television Festival, found that 64 per cent of people who watched TV said it was one of the three advertising media that had the most impact on them.
Newspaper advertising was second, voted for by 30 per cent of those polled. Magazines were next, followed by radio and outdoor.
The survey, conducted by Deloitte, found that TV advertising was most likely to prompt viewers into action with 44 per cent of people saying they had researched a company or its products online after seeing a TV ad. As many as 31 per cent said that they had made a purchase in a shop and 21 per cent had bought online.
The findings will encourage broadcasters such as ITV, Channel 4 and Five, which are expected to suffer a 14 per cent decline in ad revenues this year, according to figures from WPP's Group M.