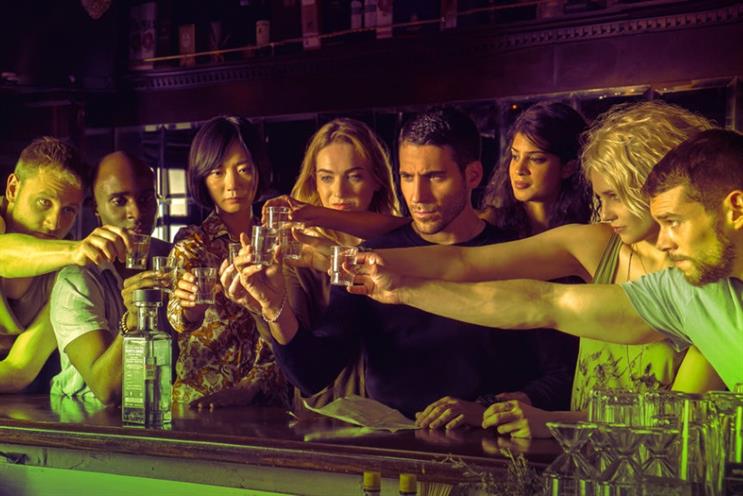 Diversity is a hot button issue in both advertising and on the TV programs those ads support. Thus, it was no surprise that the topic came up at the Television Critics Association (TCA) Summer Press Tour last week. The bi-annual gathering brought together more than 200 critics and bloggers from across the country to talk about all things television, especially the lack of diversity—both by race and sexual orientation—on the small screen.
At a meeting inside the Beverly Hilton Hotel, GLAAD tackled the topic head-on with a panel discussion covering the lack of lesbian, gay and bisexual characters on scripted TV, as well as trends in storylines and character development. The group's most recent study found that 20 percent of Americans ages 18-34 identify as LGBTQ, but GLAAD's Director of Entertainment Research and Analysis Megan Townsend said you wouldn't know it based on media coverage.
"We need more stories featuring LGBTQ people of color, who have been historically left out or relegated to the sidelines," she said. "We need more bisexual characters, who have more nuanced, fully realized stories that don't just lean into these tropes that we've seen over and over again. We need better stories for queer women that don't end in death—and just more queer women, period."
According to GLAAD, there were 278 recurring LGBTQ characters on broadcast, cable and streaming this season. By comparison, there were 895 straight characters on the five broadcast networks alone. However, this is a slight uptick from last year and certainly an improvement from 1990 when advertisers pulled their spots from the ABC drama "thirtysomething" after two gay characters appeared in bed together in a post-coital embrace.
But that's not the first time LGBTQ characters appeared on television. Particularly controversial was Billy Crystal as the openly gay Jodie Dallas on the 1977-1981 sitcom "Soap." Initially, Crystal's character caused certain advertisers to bolt and affiliate stations to pre-empt the series.
Then, there was first the gay couple featured in the short-lived Norman Lear sitcom "The Hot L Baltimore," which resulted in a "mature themes" warning at the beginning of each episode. And the first on-screen kiss between two women (Michele Greene and Amanda Donohoe) on NBC's "L.A. Law" in 1991 resulted in at least five sponsors pulling their ads from the show.

However, with time comes change. By 1994, out actor Wilson Cruz starred as the first teenage gay character in the short-lived ABC drama "My So-Called Life."
During the panel, Cruz said he was "adamant about being out" because there weren't many gay series regulars.
"I wanted to send a message directly to young people that they could be themselves, have a successful life and love a person of the same sex," he said. "There are so many of us now—thank God—[so] there's less pressure for people to come out and talk about it. And they're doing it in different ways. You don't have to get on the cover of Out magazine."
Today, there is far less concern from networks and advertising community, thanks, in part, to the arrival of Logo, America's first advertiser-supported TV channel geared toward the LGBTQ community, and regularly scheduled series like "The L Word" on Showtime as well as "Girls" and "Looking" on HBO.

More recently, another ABC drama, "How to Get Away with Murder," created absolutely no controversy when it featured a particularly graphic sexual act between two male characters in 2014. And, this past weekend, Disney Junior debuted an episode of "Doc McStuffins" featuring two moms.

"That's exactly the kind of inclusion we need to see," said Zeke Stokes, GLAAD's vice president of programming. "There are as many as 14 million children living in families led by LGBTQ heads of household, and these children and families deserve to see themselves seen."

"What is acceptable has changed and advertisers, particularly if they run in the last hour of primetime, seem to be more willing to participate as more characters of this nature are included," said media analyst Bill Carroll. "It's called progression, and it is good business for sponsors to participate in shows that reflect society as it is today."