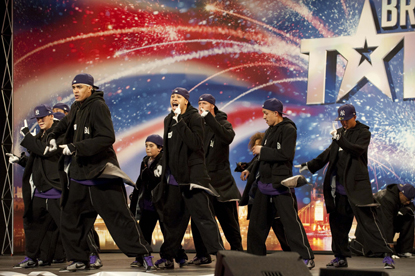 Despite a revival in commercial TV audiences on the back of programming such as ITV's Britain's Got Talent, the UK TV market is bracing itself for a 15 per cent decline in revenues in 2009.
Some £474 million in ad revenues will leave the commercial TV market this year, according to unofficial forecasts from broadcasters.
ITV is expected to preserve its share of 45 per cent of TV advertising but could see revenues drop by £218 million, or 15 per cent across all of its channels, to £1.22 billion.
The forecasts suggest that ITV1 could be down by 17 per cent, offset by a strong performance from ITV's digital channels. Channel 4 is also expected to maintain its share at close to 24 per cent but see a 14 per cent drop in revenues across its channels to £635 million, a decline of £108 million.
Five could be the hardest hit with forecasts predicting a decline greater than the market average. ITV has been hoping for assistance in the form of an Office of Fair Trading recommendation that Contract Rights Renewal, the mechanism that links ITV1's advertising pricing to audience, be scrapped. But the OFT seemed to back down on its initial position that CRR should either be scrapped or retained by recommending that the Competition Commission make changes while maintaining safeguards for advertisers. Agencies and advertisers, seeking clarity ahead of the autumn season, are concerned that further delay on CRR will cause more confusion.