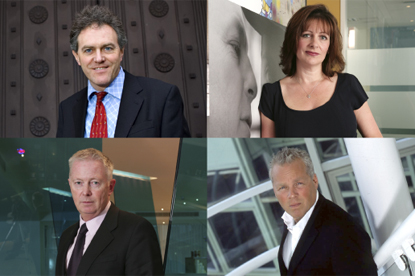 The TV industry has hit back at Internet Advertising Bureau claims that online ad expenditure has overtaken TV adspend for the first time.
Online adspend in the first half of the year, including search, classified and online display, rose by 4.6 per cent to £1.75 billion, a 23.5 per cent share of overall spend, according to the IAB and PricewaterhouseCoopers.
The IAB claims this share eclipses TV's share of 21.9 per cent. However, Thinkbox, the TV marketing body, said that by using IAB's methodology of including spend from sources other than traditional display ads, TV's total ad revenue is considerably higher than the 2008 figures used by the IAB for comparison.
Lindsey Clay, the marketing director of Thinkbox, said: "The IAB's approach is to create the biggest headline number it can, adding up a total online adspend. If TV did the same and pulled together money from broadcast TV to include spot, sponsorship etc, then last year it would have come to a net total of more than £3.7 billion, according to Ofcom data."
The IAB figures revealed paid-for search growth of 6.8 per cent, bucking the trend of decline across the ad sector, which shrunk by 16.6 per cent in the first half. Online display advertising declined by 5.2 per cent to £316.5 million, a stronger performance than other display media.
However, fortunes in the TV market seem to be improving with unofficial figures suggesting that TV revenues in November will be down by 8 per cent, an improvement on previous months.
"Online display has performed well against its peers in TV, print and radio. Even in tough economic conditions marketers still recognise the value, accountability and measurability of online advertising." - Guy Phillipson, chief executive, IAB
"It is meaningless to sweep the money spent on every aspect of online marketing into one big figure and celebrate it. Online marketing spend is made up of many things ... they should be judged individually." - Lindsey Clay, marketing director, Thinkbox
"The importance of online overtaking TV depends on whether you decide search is media or is part of another model. But this does show that the world is digital and that this is a challenge for display advertising." - Chris Locke trading director, Starcom MediaVest Group
"It's a milestone but no great surprise. You can still use TV to build a brand and get a direct response. Online's growth is part of a natural evolution but it's not suddenly become more important to advertisers." - Marc Mendoza, chief executive, MPG.