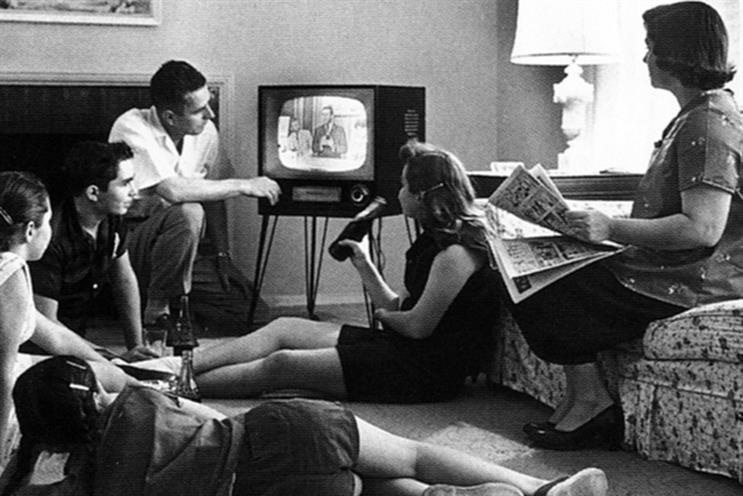 In a year when we've been celebrating the 60th anniversary of TV advertising (while simultaneously mourning the loss of Mad Men) it's become fashionable in some quarters to talk about TV dying as a medium for brand messaging.
But it's not. It's just merging into everything else in everyday digital life.
What we in this industry will call video content will simply be seen as TV content by the people who consume it. Short-form video is now consumed in the same way that many people consume their TV, thanks to the likes of Netflix and iPlayer.
Yet the basic approach to marketing brands through video hasn't changed since those Madison Avenue days. It's still a three-step process: creative agency does the thinking; media agency does the buying; measure success based on reach and recall… pour yourself a large one and smile at the cute secretary.
But in the digital era this approach is outdated. Readership and viewership were originally used to quantify the value of specific TV and print advertising slots, and when advertising dollars moved online, impressions and views became their digital equivalent: a measure of the number of people a piece of content is displayed to.
However, if YouTube can't be sure how many of your video's one million views were from spiders, and a three-second view of a one-minute Facebook video is counted as realistic engagement, there's clearly a problem with the metrics by which we measure online video success.
Of far more value to a brand than the speculative number of eyeballs on your content is a metric that quantifies true engagement.
A recent analysis of the top million shared posts, articles and videos of this year found that to get into the top 250,000 you need only 40 shares and one referring link – so you can make the top quartile with what we would all regard as an anaemic level of engagement.
That's a huge proportion of the content being created today that nobody is watching, nobody is engaging with, nobody cares about.
However, great content is still about telling stories, and with its combination of visual, sound and narrative, video is still the most effective medium for doing this. It allows you to deliver a lot of information in a very short time – which is why it is an effective form of advertising, and why it will continue to be so.
So if great content is about telling stories, and video is still the best way of telling those stories, it's the approach that has to change. The old model was essentially a "what" (is the content?), "when" (are we going to push it?) and "where" (is it going to go?).
Modern brand marketing needs to add to that approach, considering also the 'why' (are people going to engage with it?) and 'how' (are they going to engage?).
What does this look like? Well, the traditional brand approach has always been content first: come up with great creative and then distribute that as far and wide as we can, on any available platform.
So a Cannes Lion-baiting 30-second TV spot will be repackaged and repurposed for other platforms – such as Facebook, Vine, print, outdoors – in the hope of reaching a wider audience beyond that initial TV one.
But digital has made that landscape far more fluid, and the challenge to perfectly optimise your brand's content for each platform nigh on impossible. Why only have a 15-second and 30-second cut of your video when there are no time limits on YouTube or Facebook? Will an image that looks great as a poster on desktop work as well on mobile?
The movement will increasingly be to take a platform-first approach. Looking at where your target audience is engaging with brands (and how/when they're doing it), and creating content specifically tailored to those platforms, then cross-promoting on secondary platforms by simply linking, not repackaging it to fit somewhere its impact will be lessened.
Video isn't about just eyeballs in primetime any more; it's about creating genuine engagement. Don knew it too… that's why when we last saw him he was smiling at the thought of teaching the world to sing.
Phil Nottingham is a video strategist at digital agency Zone