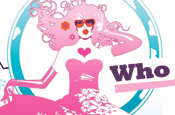 While IDS is committed to selling advertising across Virgin Media TV, UKTV and Setanta for 2009, its rivals Five and Viacom Brand Solutions are said to be keen to do a deal with IDS to establish a new joint sales house as a rival to Sky in time for trading in 2010.

This could emerge as a more attractive option for Virgin than a deal with Sky, which is engaged in a High Court action over its advertising sales contract with Discovery.

Sources suggest Sky unsuccessfully pushed for a merger of IDS with its sales division Sky Media during negotiations which resulted in the return of Sky basic channels, including Sky1, to the Virgin Media platform today (Thursday).

But Malcolm Wall, the chief executive of content at Virgin Media, denied that any discussions over a sales merger had taken place with Sky, Five or VBS.

He said: "IDS is selling aggressively in the market for 2009 and after that there are no plans to change things. We are focusing on taking our businesses forward."

Earlier this week, Virgin Media announced plans to restructure and cut around 2,200 jobs from its 14,500-strong workforce.

Virgin Media has refuted reports that it is ready to sell Virgin Media TV.