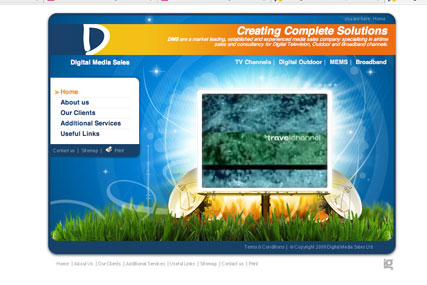 Four of Digital Media Sales' 13 sales contracts have expired and the company is reviewing the future of these deals. The company's remaining nine sales contracts will be sold by Digital Media Sales Europe, a new company owned and set up by DMS owner John de Napoli.

De Napoli, managing director of DMS and DMS Europe, said all channels had been paid any outstanding monies owed by DMS: Every channel has been paid regularly on time and all [contract] departures are down to contracts expiring. We had to liquidate to protect the channels – which isn't an easy thing to do. Agencies are paying up even slower and we just ran out of cash.

The 14 members of staff at Digital Media Sales, set up in 2002, are transferring to DMS Europe. The digital outdoor company, DMS Outdoor also owned by De Napoli, continues to operate as a separate company.