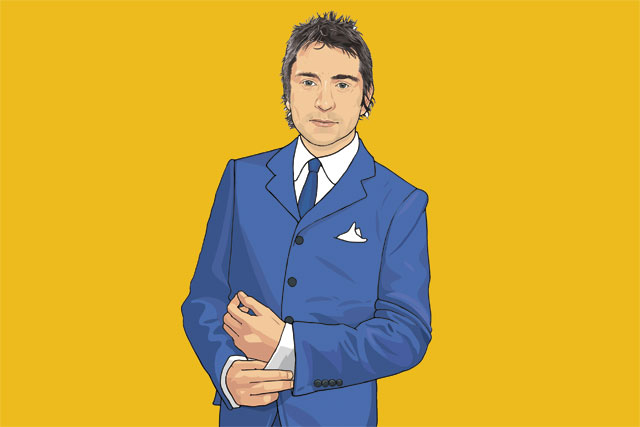 Twelve months ago, when Campaign last conducted this survey, who could have predicted the subsequent changes not only in personnel but also in commercial strategy at the TV companies? In fact, only one of the faces from last year remains. Gone are the long-standing sales directors of ITV and Channel 4, replaced by a younger, and arguably less experienced, breed. They have apparently brought with them a new modus operandi and trading language.
While talk of "creating partnerships" is not new - ITV in particular has been saying this for years - it was largely just that: talk. The fact that the old guard, who so fiercely defended the deal book and whose measure of success was based purely on share points, has been dispensed with provides the most tangible evidence that, this time, the broadcasters are serious.
Now, we hear, sales teams have been reconfigured to become more customer-focused, to exploit multi-platform opportunities and be more "joined up". The rules of engagement appear to be changing.
The old spectacle of bear-baiting, where the TV company put its best negotiator up against his counterpart at an agency and let them fight it out, is in danger of becoming a piece of history. The broadcasters are, to use that other vogue expression, "reaching out" beyond the buying community to those who are normally considered slightly higher up the comms planning food chain: the planners and strategists.
These decision-makers are the ones the broadcasters want to target, to show that television is no longer about share of linear spot advertising and should not be left to those who are best at squabbling over it. Rather, television is a marketing partnership platform, which offers product placement, contextual advertising, themed breaks, live ads, gamification, the green button and advertiser-funded programming.
To a small extent, the agencies have started to mirror these changes, although they have been noticeably more cautious in dispensing with their best negotiators in favour of something fluffier. The planners are listening. However, agencies, too, are under pressure to find alternative revenue streams now that the margins on spot have become so squeezed and, depending on the outcome of this year's trading, few would bet against there being a change among the buying veterans, who are in danger of being seen as obsolete.
In recognition of this shift of emphasis, this survey reached out to top planners as well as the buyers at all the main holding companies and asked them what they thought of the TV companies, their principals, how integrated their offering is and how creative they are with their sell. While it is still early days, it is interesting that there wasn't a huge amount of discrepancy between their views and those of their implementational buying colleagues.
While the criteria upon which the TV companies were judged have changed from last year, similar themes emerged suggesting that some have - after initially surprising the market - convinced agencies that they have the right strategy, while others are very much a work in progress. More crucial for their shareholders and owners (the TV ad market is predicted to be worth £3.5 billion next year) is how the agencies are planning to allocate their clients' budgets. Richard Desmond can feel relatively assured with his purchase of Channel 5 (and choice of Nick Bampton as sales director), while ITV and Sky Media look like being the biggest beneficiaries - credit to Fru Hazlitt and to the one remaining TV big beast, Nick Milligan. For Channel 4, however, 2012 looks like it will be a challenging first year for its sales director, Jonathan Allan.
Each category is scored out of 100.
ITV
Fru Hazlitt - managing director, commercial and online
Key personnel: Simon Daglish, group commercial director
Kelly Williams, group commercial sales director
Ben Allen, trading director
Jill Kerslake, sales operations director
Gary Knight, commercial content director
Leon Barnett, business development director
Jason Spencer, regional sales director
Number of sales staff: 310
Number of channels sold: Nine, plus ITV Player, ITV.com and ITV mobile
Estimated share of net advertising revenue: c.49 per cent
Last year, we said the arrival of Fru Hazlitt "seems to have made as little impact as the departure of her predecessor, Rupert Howell, did". She soon made up for that, in January clearing out virtually the whole of the senior sales department to make way for a new team led by Kelly Williams and Simon Daglish. To a large extent, her move has been judged as a positive one: while the industry is still unsure of Hazlitt's place as the principal representative of ITV, the fact that it has leaped from bottom place and put clear water between itself and Channel 4 suggests that it is doing something right.
Particular credit must go to the coherence of the team that Hazlitt has put in place - other than Sky Media, agencies seem more aware of who to go to at ITV than they do with its rivals. Williams is praised for being a good operator, although he is hamstrung this year by the terms of his exit from Channel 5, so hopes are high for 2012.
ITV also deserves plaudits for the fact that the creativity of its offering - traditionally its weakest point - is now a contender. "ITV is doing things it wouldn't have done a few years ago," one planner comments. Even the buyers are impressed: "ITV wants to talk 'customer' and how you should treat them," one says.
Leadership 56
Coherence of team 65
Integrated sell 65
Creativity 63
Total (out of 400) 249
CHANNEL 4
Jonathan Allan - sales director
Key personnel: Mike Parker, head of strategic sales
Errol Baran, head of future and digital media sales
Merlin Inkley, head of airtime management
David Charlesworth, head of sponsorship
Number of sales staff: 205
Number of channels sold: 21
Estimated share of NAR: 28 per cent
It's a little unfair, given that Jonathan Allan only joined Channel 4 in August (reflected in the low score he gets as leader), but the key message from planners and buyers alike is that he needs to lay out his stall fast. This isn't just because the sales team has been without a cheerleader for such a long time, but also because it is going to have a big job convincing agencies that it deserves not to be sacrificed in order for money to go elsewhere.
The core channel is a particular concern. "There is the view that C4's best days are behind it," one observer says. This is reflected by the low score it got overall - it also came lowest in coherence of sales team and integrated sell. In fact, it was only in creativity that C4 scored well. One planner thinks it could do more: "C4 is becoming too reliant on the old 'themed ad break' trick." But a buyer credits the channel for responding quickly to agency briefs and one-offs.
The overall impression is that C4 is in need of a reboot: "Its day-to-day sales team is very civil service in its approach and not the dynamic beast that Channel 4 is and can be." The temporary hiring of Gary Digby might be a big help here. "It's all down to Allan," one says.
Leadership 45
Coherence of team 56
Integrated sell 51
Creativity 65
Total (out of 400) 217
SKY MEDIA
Nick Milligan - managing director
Key personnel: John Litster, director of sales
James Rice, regional sales director
Graham Appleby, commercial director
Jeremy Tester, director of brand strategy and communications
Number of sales staff: 260
Number of channels sold: c.150
Estimated share of NAR: 20 per cent
For the second year running, Nick Milligan emerges as the most recognisable and effective leader among his peers, and the coherence of his Sky Media sales team also comes in top place - and by some distance. "Milligan is without doubt the face of Sky Media, and it probably has the best-resourced sales team in town," one planner says.
The complexity of the Sky Media portfolio might be a reason for this resource. As well as the traditional spot and non-spot opportunities, Skyview data ensures that it has more assets and a better knowledge of its viewers than do its rivals. This is also expected to grow in 2012, so planners and buyers are keen for Sky to be more communicative and let them know how the technological advances at the company will affect them and what opportunities they represent.
"Sky needs to update us constantly, not once a year at Berry Brothers. The world is no longer one-size-fits-all - generic presentations are fine, but we want to know what it means to us and our clients," one buyer says.
Creativity is once again a disappointment - there is a feeling that there is so much that Sky can offer given the breadth of its brands, but doesn't.
Nonetheless, Milligan has assembled a crack team around him, Sky is leading the way with technological developments (as well as new interesting programme commissions) and its people are credited with being easy to trade with. That, and the broadcaster's linchpin, Sky Sports, mean the company is expected to increase share next year.
Leadership 70
Coherence of team 71
Integrated sell 68
Creativity 60
Total (out of 400) 269
CHANNEL 5
Nick Bampton - sales and commercial director
Key personnel: Ross Belcher, trading director
Ago di Falco, partnerships director
James Tatum, digital director
Number of sales staff: 110
Number of channels sold: 3
Estimated share of NAR: c.8 per cent
A very impressive start for Nick Bampton and his team at the Northern & Shell-owned station that was so long the whipping boy of agencies and advertisers. While Bampton was pipped to the post by Milligan as the best brand representative, Channel 5 was best for its integrated sell and joint top for creativity, making it the top scorer overall.
It was buyers in particular who scored C5 so highly - to planners, it is less of a known quantity.
When N&S first mooted a cross-media sell, many agencies were sceptical, but there does seem to be some thawing in their attitude. "C5 has more to offer as a cross-media sell and it has a motivated and creative team that takes a few risks," one buyer says. Another says that while N&S is keen to sweat its media assets, and that Bampton has been at the forefront of pushing this, he remains to be convinced. "Bampton and the team want to make a difference but, frankly, no-one wants to play that play. It's an illusion. If agencies want to partner media owners, they'll get the relevant ones in a room together, not because they have the same owner," he says.
The fact that it scored so highly for its "integrated sell" suggests the former view is prevailing. Despite the relative success of Big Brother, the consensus is that share will be maintained at Channel 5 - no bad thing for a station that is traditionally the one most likely to be dropped or cut.
Leadership 68
Coherence of team 63
Integrated sell 78
Creativity 65
Total (out of 400) 274