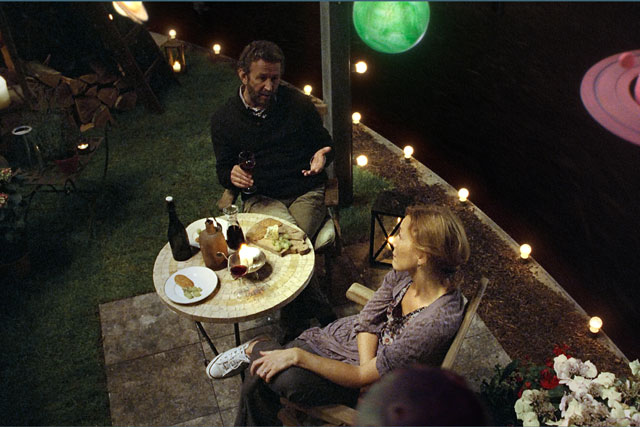 These days, the rhetoric in television trading circles is all about the beautiful things that can happen when media agencies pull out all the stops to help advertisers forge long-term partnerships with media owners.
The autumn trading season, we are led to believe, is no longer the bloody affair that it used to be. Both buyers and sellers recognise that, in attempting to thrash out deals covering the whole of the coming year, a consensual approach is likely to bear most fruit.
That's the story in the lounge bar of the Traders' Arms, at any rate, where it's all handshakes, air kisses, sweet sherries, light ales and shared packets of pork scratchings.
Round the back, in the car park at closing time, things are, however, much as they ever were, with baseball bats and broken teeth still very much the order of the day. This, metaphorically speaking at least, can still be a rough old business.
If you're an old-fashioned buyer, one classic strategy is to negotiate reasonably with the suppliers you reckon you can't do without; then, once those deals are tied up, you offer the remainder of the budget on brutally uncompromising take-it-or-leave it terms to the remaining sales points.
Sometimes, a media owner will walk away - leading to a trading stand-off that can stretch into January or February or even, in some rare instances, beyond. And, indeed, sometimes a buyer will be quite happy to see talks break down - because (thanks to the arcane economics of trading) it can make his (or, in some very rare occasions, her) deal books easier to balance.
This is not to suggest that any of these scenarios is relevant to the current frostiness between MPG Media Contacts and Channel 5. After all, neither side is commenting - and the whole business may just boil down to some simple form of misunderstanding. But the nub of the matter is that MPG clients, including Nationwide, Hyundai/Kia and EDF Energy, are not currently gracing the ad breaks in Channel 5 programmes.
1 The practice known in buying circles as "casualty planning" was central to the television trading market in the 80s and 90s, when ITV was sold on a regional basis. Buyers would play London Weekend Television off against Thames Television and indulge in an even more complicated triangular game of "the weakest link" within the so-called Golden Triangle - consisting of Central, Granada and Yorkshire.
As ITV steadily consolidated into the one company we know and love today, it was assumed that this practice would become irrelevant, especially as Contract Rights Renewal (the market remedy devised to allow ITV companies to consolidate into a single sales point in the first place) was designed to minimise market volatility.
But the focus just shifted to relatively marginal players such as Channel 5, Sky Media, Viacom Brand Solutions and ids - the latter two of which, in part for this very reason, are no longer with us. Channel 4 has always managed, more or less, to remain above this undignified scrum.
2 The most notorious kerfuffle in (relatively) recent times led to Nick Milligan, the then sales director of Channel 5, coming up with an early candidate for media quote of the century. The Aegis-owned Carat had failed to reach terms for 2000 and its clients consequently disappeared from the station in the early weeks of the year. When the situation remained unresolved in March, Milligan lost patience, uttered his famous "too much stick, not enough Carat" line and signed an exclusive three-way barter deal with Unilever and Columbia Tristar to fill the gap.
3 But Channel 5 and Aegis were at it again in 2008, with Carat and Vizeum clients pulling off (not as exciting as it sounds) the broadcaster in a dispute over terms that, again, rumbled on into March, despite Channel 5's direct appeals to the advertisers affected - for instance, COI, Renault, Coca-Cola and Heinz.
4 Also in 2008, Reckitt Benckiser fell out with Channel 4 and shifted its budget into ITV; and in January and February 2010, Unilever stopped using Sky Media's channels after an impasse. However, according to some sources, unilateral advertiser actions such as these tend to remind clients about their relative lack of leverage. Consider, for example, that even the mighty Unilever accounts for less than 2 per cent of the total UK television market.
WHAT IT MEANS FOR ...
Media owners
- For television companies, this can be a desperately serious business - and casualty planning has effectively been a prime driver of consolidation within the TV airtime sales market for more than a decade.
- There are those who argue, for instance, that the 2008 stand-off between Channel 5 and Aegis added up to a final straw for its then owner, RTL, which had been used to dictating terms to compliant media buyers in its other European media markets. It sold the station to its current owners in 2010.- However, as increasing levels of inventory begin to shift online and trading becomes automated, the notion of a trading stand-off will cease to have any meaning. Unfortunately for broadcasters, they'll continue to be squeezed - costs per thousand in online video are around 10-20 per cent of their broadcast equivalents.
Advertisers
- Media owners often appeal directly to individual advertisers when talks break down. They argue that such disputes show agencies putting their own interests before those of their clients. All things considered, sales teams argue, advertisers would prefer to maintain uninterrupted relationships with a channel and its audiences.
- Advertisers, perhaps sadly for all concerned, rarely see things in quite this light. Actually, of all those party to this game of chicken, they're least likely to blink first.