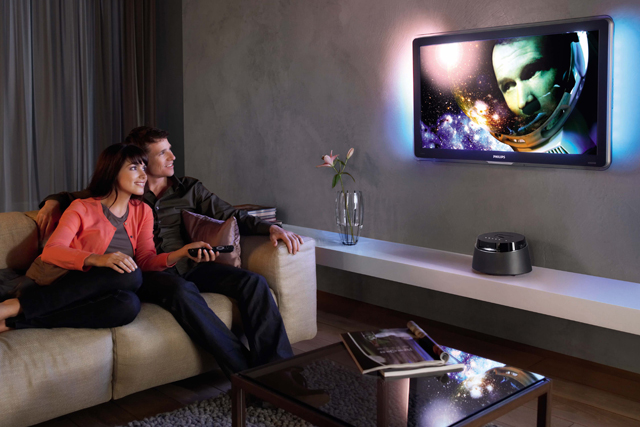 According to figures released by Thinkbox, people watched an average of three hours 44 minutes and 30 seconds of TV a day in 2014, down by 10 minutes and 30 seconds from 2013.
TV-watching on a TV set declined by 4.7 per cent in 2014, when compared to 2013, but viewing on others screens, including tablets and laptops, increased by 17 per cent year on year.
Thinkbox found 95 per cent of the decline in TV viewing could be attributed to the amount of TV heavy TV viewers (or people who watch more than four hours a day) watched, declining by 7.2 per cent.
To arrive at the figures, Thinkbox combined Barb's official data on viewing within seven days of broadcast, with figures the broadcasters supplied for TV viewing on other types of screens.
The vast majority of viewing is on a TV set (three hours 41 minutes every day in 2014) rather than different platforms, which account for just three minutes and 30 seconds a day.
Commercial TV accounts for 65.8 per cent of all TV watching. Commercial impacts declined by 3.6 per cent year on year. The average TV viewer saw 45 ads a day in 2014, two fewer than in 2013.
Lindsey Clay, the chief executive of Thinkbox, said: "TV viewing is changing and the data needs to be examined very carefully to understand what is actually going on.
"After years of record growth for broadcast TV as on-demand began to flower, new viewing trends are now becoming established and there's a new eco-system for TV.
"It is nuanced, it raises new opportunities for advertisers, it reflects how modern viewers want to enjoy TV – and it is a royal pain in the arse for Barb to measure.
"But, it is here, it is the future and we should embrace it, understand it and help advertisers make the most of it, because TV remains by far their most potent weapon."