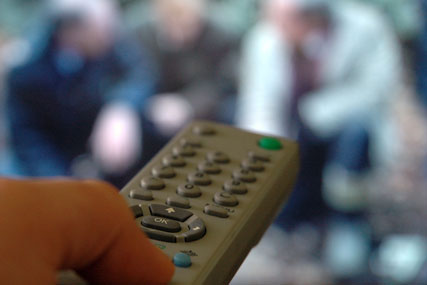 A report from Thinkbox, the marketing body for commercial TV, shows that in the first quarter of 2010 the UK public watched an average of 30 hours, four minutes of linear broadcast TV a week, an increase of two hours, 29 minutes when compared with the same period of 2009.

The report uses Broadcasters' Audience Research Board (BARB) figures, which include non-live, time-shifted viewing watched through a TV up to seven days after the original broadcast.

Time shifted viewing accounted for 6.9% of all TV viewing in the first quarter of 2010 and 13.7% of all viewing in households with digital television recorders.

During Q1, commercial broadcast TV accounted for 61.5% of total viewing and the average viewer watched 18 hours, 29 minutes of commercial TV every week, up one hour on the same period in 2009.

Commercial impacts, the number of ads watched at normal speed, in Q1 were up 4.9% on the same period last year and 22% over the last five years. The average viewer watched 48 ads a day in the three months to the end of March compared with 45 ads in the same period last year.
A spokesman for Thinkbox said the increase in viewing is due to a greater choice of TV -- 93.9% houses now have digital TV, new TV technologies such as digital TV recorders and on-demand services, and the economic recession encouraging people to stay in more.

Tess Alps, chief executive of Thinkbox, said: "Anyone who doubted the continuing importance and popularity of broadcast TV in the UK should hopefully be convinced by these new figures.

"However, record levels are unlikely to continue. We are nearing the peak, if we are not there already. Once analogue signals are finally turned off in 2012, the figures are likely to stabilise, but hopefully will remain at these high levels.

"Advertisers are taking advantage of the continued growth in commercial TV and its proven ability to deliver profit to the bottom line, and this is reflected in the forecasts for growth this year."