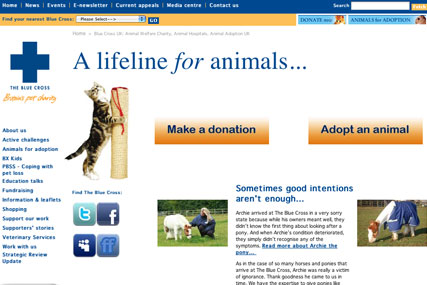 The Brighton-based agency came out on top in a pitch, which was contested by a number of agencies including Rapp.

The Blue Cross runs a network of animal adoption centres and hospitals across the UK. It receives no government funding and relies on donations, typically raising more than £20m a year.

Kim Hamilton, Blue Cross chief executive, said: "TW Cat's ambitious proposals to grow our database of supporters, using a broad range of media and significantly increase income through direct marketing, will support our work to expand our services and help even more animals in need across the UK.

She added that the relationship with Rapp had been "long and constructive" and wished the agency well.