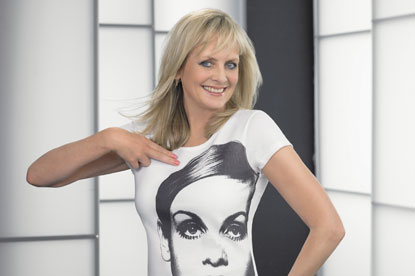 After featuring in an Olay campaign in 1985, the star has just signed a 12-month contract to front a new ad campaign for Olay's anti-ageing range Definity.
The ads have been created by Team Saatchi and were shot by Karan Kapoor, an 80s Bollywood actor-turned- photographer.
Soon to turn 60, Twiggy has recently fronted a number of Marks & Spencer campaigns after signing up with the high street chain in 2005. She recently starred in the retailer's 125th anniversary ad, celebrating the brand's penny bazaar heritage.
Twiggy has been modelling since the age of 16 when she was spotted by the modelling boss Nigel Davies. She went on to become an internationally renowned model, securing contracts with top designers such as Mary Quant.