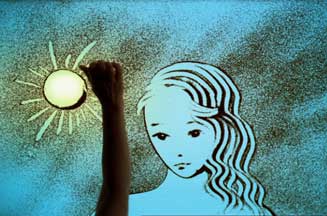 The £1.7m campaign, by agency AMV BBDO, features artist Ilana Yahav creating images of emotions using dry tea. It aims to show the range of teas Twinings offers.
The creative has previously only been used for its English Breakfast and Lady Gray brands.
The campaign marks the brand's first ads since the company announced a reshuffle in its marketing department.
Marketing director Nigel Nelms has turned down the offer to take on the role of marketing director permanently.
It is believed that previous marketing director Claire Hodge, who has returned from maternity leave, will take on an internationally-focused marketing roll.
Earlier this month it emerged that Twinings was axing 400 jobs at the firm. The move will include shutting its packaging sites at North Shields with the loss of 263 jobs.
Twinings, which is owned by ABF, said it was a necessary step to allow it to remain competitive.