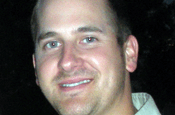 Twittad launched last week, allowing users of the social networking site to make money by selling advertising on their online pages.

Some commentators claim the model is doomed to fail because most traffic on Twitter takes place via text messages, rather than the Twitter website.

But speaking to Campaign, James Eliason, chief executive of Twittad, said: "It is my belief that to increase the time users spend on its website, Twitter will roll out a newer web version that will give users more interaction on each individual page."

He added that currently, if a user sends a direct message, then the ads are visisble to recipients.

Eliason said that 385 Twitter users have so far signed up for the Twittad service, with 22 advertisers already on board, and 237 active profiles up for sale.

He added that in future Twittad would tweak its listings to help advertisers better find users looking to sell their profile space.

He said that the company also hopes to team up with other companies to match advertisers with Twitter users by demographic.