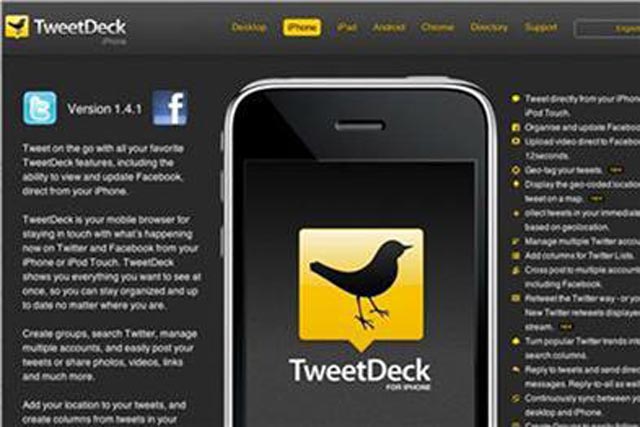 Reports from the US seem to stem from a CNN report, although TechCrunch had reported the proposed tie-up earlier. They suggest a deal is all but done between Twitter and Tweetdeck. Neither Twitter nor Tweetdeck were available for immediate comment.
In April, TechCrunch reported that UberMedia, a California-based app developer, was in talks to buy TweetDeck, having previously acquired other Twitter developer properties, UberTwitter and EchoFon.
The news comes as Twitter confirmed it was "exploring setting up an initial Twitter presence" in the UK, following the relocation of Tony Wang, a Twitter executive, to the UK to "make deals happen".
Tweetdeck was founded by Ian Dodsworth in 2008. It lets users "tweet like a pro" and customise their Twitter experience by creating columns, groups, saved searches and automatic updates, and by integrating with Facebook, LinkedIn and MySpace contacts.