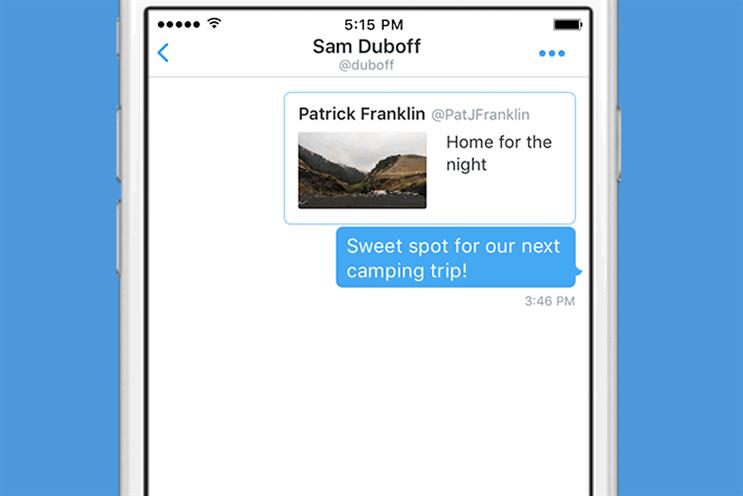 The message button will appear at the bottom of tweets, and with a couple of clicks people can start a private message about a tweet.
The social media site said that it has seen the number of private messages sent grow by more than 60 per cent in 2015. The number of tweets sent privately increased 200 per cent in the second half of 2015.
In a blog post, Somas Thyagaraja, a product manager at Twitter, said: "With all this interest, we've also heard from many of you that it could be easier to share a tweet using direct message.
"So now — in just a few taps — you can share unique Twitter content from your timeline right into your private conversation."