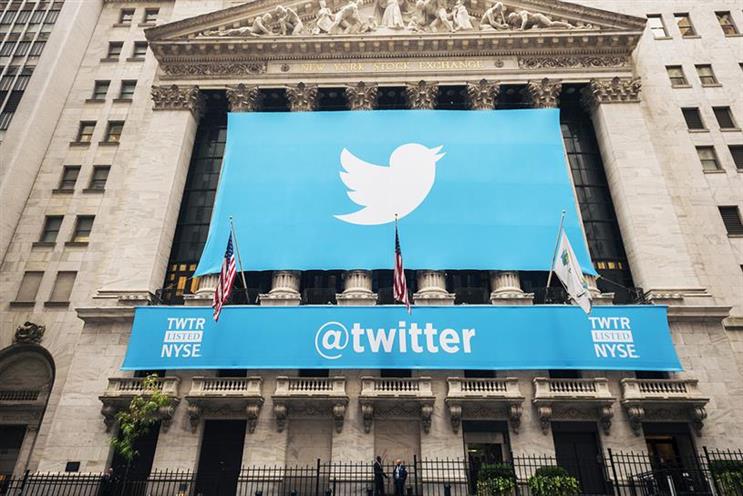 There's no doubt that demographic data is a valuable input for media planning. However, here at Twitter, our incredible depth of understanding and research means that far from being something we rely solely on, as suggested in Karin Robinson's article, demographic data's primary use is more as a proxy for users' interests and behaviours.
Traditionally, interest and behaviours data was not readily available for media planning purposes and demographic information helped close this gap.
But Twitter has a direct access to a huge volume of interest and behavioural data based on users' tweets and actions on the platform and it is precisely this data that is at the heart of both targeting and measurement of the platform's effectiveness.
Targeting products such as keyword, interest and TV targeting are built on users' interests and behaviours.
Further, when we examine campaign effectiveness whether based on media outcomes such as engagements or video views or based on brand outcomes such as brand impact, we are able to tease out performance learnings by the campaign's targets.
Do we think demographic information about our users as not important? Absolutely not. Luckily, a number of recognised measurement bodies have done the heavy lifting for us.
ComScore and Global Web Index both report on Twitter users' demographics. We have also collected a wealth of knowledge about key demographic segments of our users with the help of trusted partners like Nielsen as well as leveraging our own internal research community.
For planning and measurement purposes, our preference lies with focusing on interests – after all it is much more meaningful for brands to know that they have reached audiences in-market for a new car versus the "men 35+" demographic.
Our research team is available to share the knowledge we have accumulated about Twitter audiences. We routinely share our insights with brands and agencies and will continue to do so.
Olesya Moosman is the head of research, UK at Twitter