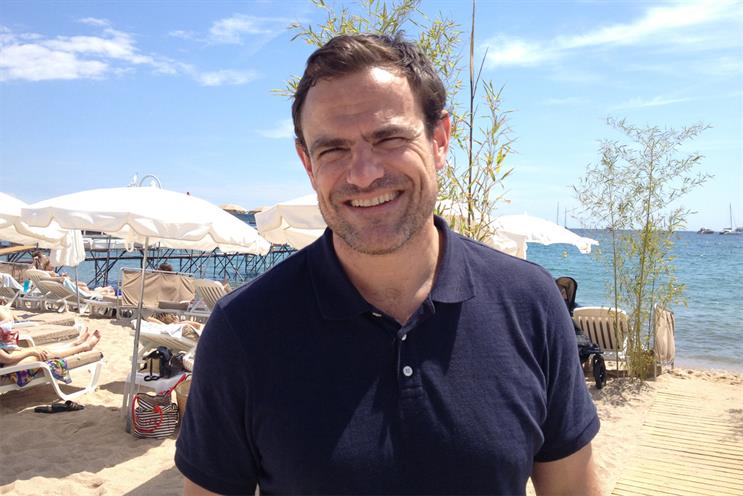 ITV will tweet as many as 10 highlights per game, sponsored by Paddy Power, covering key matches including England's upcoming crunch games against Uruguay and Costa Rica.
The deal, brokered by Omnicom's M2M agency, will result in promoted video clips being shown to Twitter users likely to be interested in the content.
Speaking to Campaign, Glenn Brown, senior director at Twitter Amplify, confirmed the new deal with Paddy Power and ITV will run throughout the duration of the World Cup after initial success with the opening game between Brazil and Croatia.
Promoted Tweets will be sent out from ITV's account and Paddy Power's account and then amplified through Twitter's third party "public user data" - to target people based on who they follow, what they write about and where they are located.
Brown, a copyright lawyer by training, said the timeliness and relevance of the content will be key to such a successful campaign.
"The clipping and capture of the broadcast feed is happening in real-time, and so it's just a matter of how long it takes to type in the tweet text and push it out," he said.
The partnership is typical of the sort of activity around major live events Twitter is now targeting through its Amplify programme.
Executives remain tight-lipped about how much the premium service costs advertisers, but Brown describes the model as a "co-sale" between media owner and client.
He explained: "We actually go to the sponsor together, and they [ITV] sell the video and sponsorships and if they want to tie it in to their broadcasts they do that as well, with the same branding showing up on TV and the phone.
"They sell it on whatever they might sell it on. An impression or a video sponsorship, however they want to work it out, it's up to them. We coordinate with them to sell the Promoted Tweets and the social targeting."
Brown, who used to work at Google's YouTube before joining Twitter, says the initial concept for Twitter Amplify was for the service to be focused around live sports events. However, its potential remit was soon expanded - "at the request of clients" - to include any major events people might be interested in and Tweeting about.
It remains early days for the social media service, but one year after its launch, Brown says they have more than 70 partners use Twitter Amplify, including 30 outside the US of which 10 have been in the UK.
"We've seen a really healthy mix of sports, live events and increasingly news," he said. "We think there's going to be a lot of room to grow in scripted and creative programming as well."
The commercial deal in the UK around the World Cup is mirrored by Twitter deals in the US with ESPN and Univision, and is said to get to the core of the company's positioning as a media collaborator and amplifier.
"It's something that binds together users, always our first priority, our media partners and our brands," said Brown.
"Users get content they otherwise wouldn't get, the brands get a really simple way to co-ordinate a two-screen programme. They know there's going to be conversation happening about the shows they're investing in, it just gives them a way to make sure they're involved in that conversation. The media companies get a new distribution mechanism, a way to explore new forms of programming."
The biggest partnership in terms of volume to date has been with American football's NFL, which has run for 33 weeks.
Brown points to some "pretty spectacular highlights" from the NFL that has unearthed some viral successes. By way of example he uses the thousands of retweets of Amercian football's scouting programme, Combine, where players try out for the NFL by exhibiting "feats of strength", including running a 40-yard dash.
"Really, more than anything, it's about the content. Getting the right content into the feed at exactly the right time."
Moving forward, Brown said Twitter will be adopting the way it has been working with broadcasters to more live events, like the UK's upcoming music festival Glastonbury, "where the stage becomes the equivalent of the first screen".
"Our real ambition is everything that's happening anywhere in the world, whether in broadcast or the events world, should have a content companion on the phone," he says. "If people are Tweeting about it, we want to inject relevant content into that from our content partners.
"Ambitions are big but we're just at the very beginning of it."