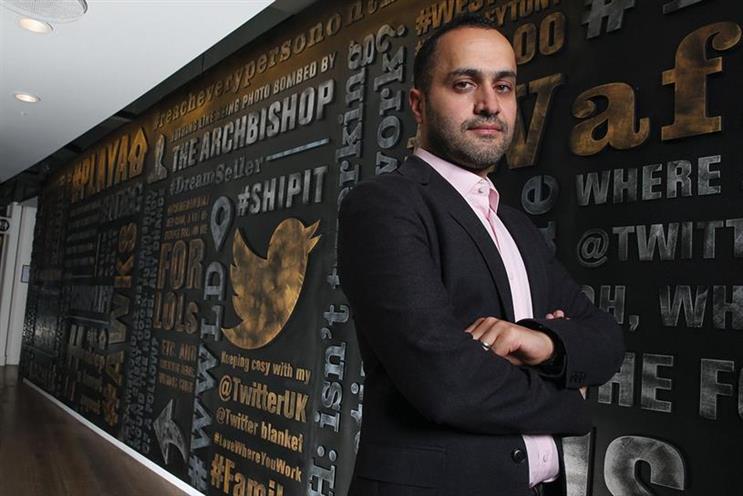 Speaking ahead of the site's tenth anniversary, Nasr said that Twitter has been developing its back-end systems so that it is easier for brands to work with the platform.
He denied claims that brands are restricted in how they can use Twitter, compared with the flexibility of Facebook and Instagram, for example.
Nasr said: "Now it is incredibly easy to plan a campaign, we have events insight dashboards you can use to plan around huge campaigns, we have audience insights, and a range of ways of testing different creatives.
"So actually the feedback we've had is our innovation in the last two years, including the back end stuff, is really brought us up to parity and is helping us not just advance but work closer with brands."
He used Sky as an example, which he says is an "incredibly sophisticated client" that will only use platforms that work for it.
Nasr added: "I'm quite keen to stress that yes you can do some bespoke innovative stuff with us, for example with promoted moments, but at the same time a lot of advertisers are putting Twitter at the heart of their media plan.
"They are running campaigns to complement their offline advertising whether it's print, to more and more TV."
He also said that Twitter is seeing a British feel in its content from the announcement of the Royal baby to the Orkney Library, which has more than 25,000 followers.
Another gem from our stacks. We can only dream of looking so fetching in blue lycra pic.twitter.com/2OCpgfuNP2

— Orkney Library (@OrkneyLibrary) March 15, 2016