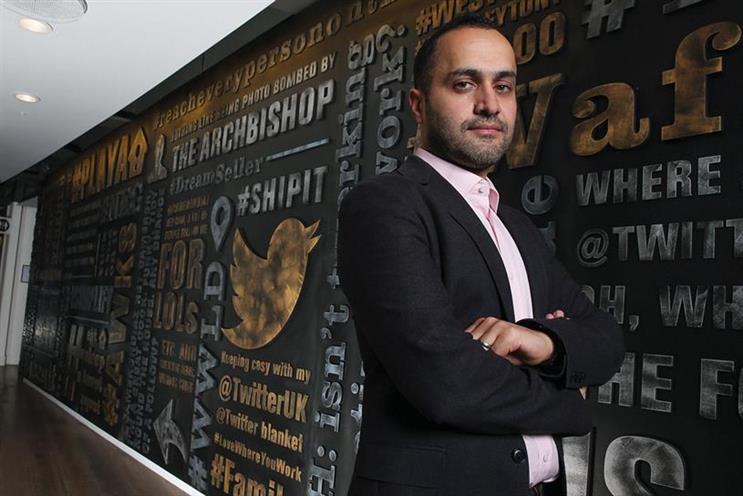 In his new role, Nasr will take on responsibility for the entire UK business, which includes engineering, media partnerships, research, marketing and communications, as well as Twitter's sales team.
Daisley, who became Twitter's vice-president of direct sales for Europe in April, said: "Dara's a brilliant leader with a real passion for the company and he'll take the UK office to new heights."
After joining Twitter from Google as the head of sales in November 2012, Nasr was promoted to sales director in February last year.
Nasr, who will not search for a new sales director immediately, said: "I'm really excited about getting the amazing work we are doing in the UK office out there."