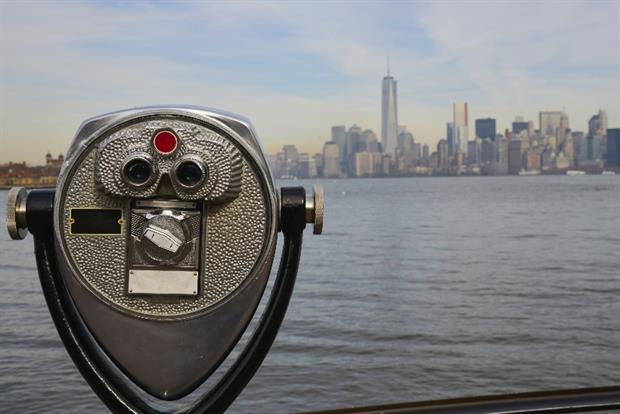 Twitter has launched autoplay which removes the need to click a video to watch it within Twitter. This new feature is important for three reasons:
Three seconds is now the time that counts as a view

The video needs to be in full view on desktop & mobile to count

Twitter is guaranteeing 100% viewability with autoplay while Google research found that 54% of all videos on the web are seen
With autoplay, 'Project Lightning' and bringing commerce to Twitter, all of these advancements to the platform recently are to make the discovery and consumption of branded content and products easier than ever before. Jack Dorsey is sure going to be busy.
Twitter want to be 'viewed' as the "premier platform for marketers to share and distribute the best video content in the world". Why? Ultimately with a view to increasing revenues and engagement on the platform.
The big three, YouTube, Facebook and Twitter talk a lot about viewability, but what they really mean by that is a consumer's attention and their short-form viewing habits, which are now being quantified in three second chunks. That's right, three seconds is now the time frame which is classified as a view. We talk a lot here at Burst about humans attention spans now being shorter than that of a goldfish (at nine seconds versus eight seconds) but three seconds is a different kettle of fish entirely!
For the stats fans, a bit more about autoplay from Twitter themselves:
During early tests by Twitter, it said that engagement rates and viewing rates were both higher through autoplay and completions of 'Promoted Videos' by brands saw a 7x increase

People were 2.5x more likely to prefer autoplay videos over other viewing methods (including click-to-play and video preview thumbnails)

They have better video recall with autoplay. In fact, Twitter saw a significant 14% lift in video recall over other video formats
"We have learned just showing a thumbnail with a play button isn't enough to entice consumers to watch", said Adam Bain, Twitter's president of revenue and partnerships. "Consumers preferred this video viewing experience on Twitter more than any other experience."
For Twitter, auto-play video represents a huge financial opportunity, despite the risk of frustrating some users who view the initiative as intrusive. Video ads command higher ad rates than traditional display ads. And Facebook, which introduced auto-play videos in 2013, is primed to rack up two trillion views in 2015, with YouTube ahead on a forecast of three trillion views.
15% of internet users across North America and Western Europe have watched a video on Facebook in the last month. Zuckerberg himself predicted that by 2019 your Facebook feed will be predominantly video, I think it's going to be more likely by 2017!
As mentioned earlier, what's interesting is Facebook and now Twitter too, both classify a view as three seconds, whereas YouTube only charges when people view an ad for 30 seconds. Facebook and Twitter are effectively bringing down the time that classifies as a view and hoping to conversely drive up revenues.
However, Debra Williamson, an analyst at eMarketer commented, "One of the things Twitter struggles with is reach because it is not as big as some of the other properties [Facebook and YouTube]."
Viewability is one of the key drivers that make or break the effectiveness and ROI of any campaign, and we need to partner with platforms who understand this
Twitter are responding to this by guaranteeing '100% viewability' of ads by making sure that a view is only when the video is 100% in view on the user's device (and has been watched for at least 3 seconds). If a video is not in 100% view, a brand will not be charged. This has been met with positive responses by brands like Heineken where Ron Amram, Senior Media Director for Heneken USA noted, "Viewability is one of the key drivers that make or break the effectiveness and ROI of any campaign, and we need to partner with platforms who understand this. Twitter continues to bring stronger value and deeper user engagement to their platform, and the evolution of its video product is a win/win for brands and the Twitter user experience."
Jack Marshall over at WSJ reported in May that research by Google suggested that during April, only 54% of all video ads across the web were actually viewable. This includes with its own adserver DoubleClick. Obviously with that being from Google, it showed on the flipside that 91% of YouTube ads were viewable in comparison, which is why Twitter suggesting 100% viewability for at least three seconds is a pretty high bar to aim for.
But is 100% viewability even technically possible? Some argue to the contrary. Twitter is for this reason, working with Moat, an independent measurement firm, to independently determine the viewability of its video ads.
"We want to get what we pay for" said Keith Weed, CMO at Unilever, noting that Twitter's move is a step in the right direction, while falling short in other requirements by one of the world's largest advertisers.
Yet still, both Google and Facebook have been and continue to use their own internal software to measure viewability rates. If Twitter can independently prove their viewability claims, they could be on to a three second, autoplaying winner. Your move, Facebook and YouTube.