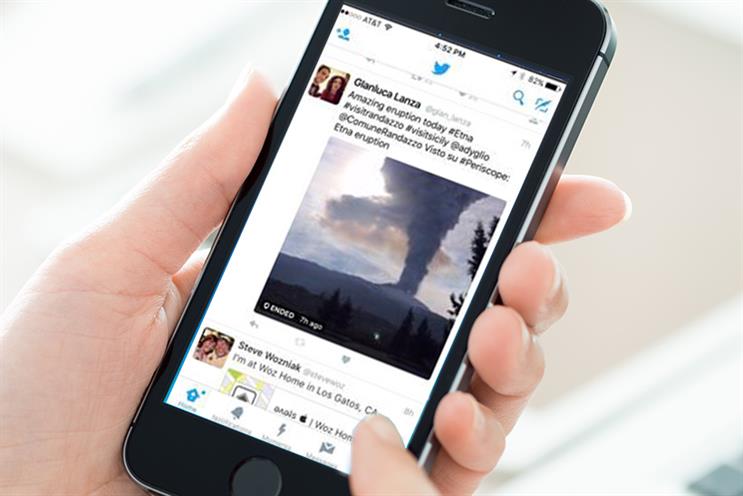 Periscope's live streaming videos can now be embedded directly into Twitter posts, rather than linked out to the social site - similar to Twitter's integration with Vine.

Twitter users won't have to create a Periscope account to view the videos — including Periscope live streams as they happen, and replays of recorded footage -— and can watch just by clicking on the Twitter post on which the clip is featured.
Periscope broadcasts now come alive within Twitter https://t.co/R346R1lgZb

— Periscope (@periscopeco) January 12, 2016


The move could make Periscope more attractive to brands by removing the burden of building a following separate from its Twitter audience. "It's a great opportunity for brands to test the value of live broadcasts with their audiences without having to worry about building out a substantial Periscope fanbase," said Katie McDonald, social marketing manager at Huge. "With live-stream viewership and interactions happening within Periscope and Twitter simultaneously, a single piece of content can reach and engage with two audiences at once."

The cross-pollination of content posted on Twitter and Periscope simultaneously can give brands "the chance to create richer, in-the-moment experiences for their Twitter followers, competing with other visual, mobile-first platforms like Snapchat," Tom Buontempo, president of Attention/kbs+ Content Labs, said. "The richer the format, the more likely they are to differentiate themselves in-feed and encourage engagement which can ultimately lead to further down-funnel activity."

The feature is currently only available on Twitter for iOS, and the social platform will roll out versions for Android and web "as soon as they're ready," stated Periscope in a blog post. Both Periscope and Vine are Twitter-owned social media outlets.