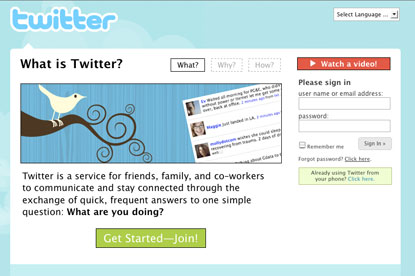 Stone eschewed the notion of selling ads to generate money for the company during a Global Technology Summit in New York.
Rather than persuing an advertising model, which Stone deemed "uninteresting", he plans to develop a series of add-on tools and services for business users of Twitter.

These tools, some of which Twitter plans to introduce by the end of the year, will include an analytics system and a directory of commercial accounts.

Although Twitter, which clocked up 17 million visitors in April, has already turned down a $500 million acquisition offer from Facebook, the company is rumoured to be in talks with Google about a potential deal.
The technology blog Techcrunch reported last month that the companies were in late-stage acquisition talks.