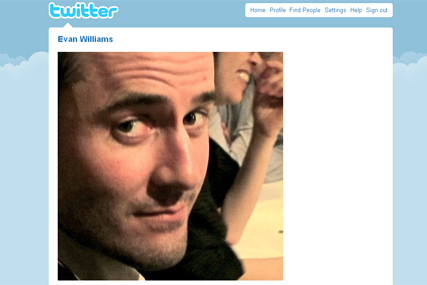 Williams, who co-founded the site with Biz Stone, will be replaced by Dick Costolo, the company's chief operating officer.
In a blog posted Yesterday, Williams wrote that when he took the chief executive job two years ago the site had three million registered users worldwide. This number has now grown to more than 165 million.
He wrote: "The challenges of growing an organization so quickly are numerous. Growing big is not success, in itself. Success to us means meeting our potential as a profitable company that can retain its culture and user focus while having a positive impact on the world."
He said during Costolo's year at Twitter he has been a "critical leader" in devising, and executing its revenue efforts would be a "strong complement" to himself.
Williams said: "I am most satisfied while pushing product direction. Building things is my passion, and I've never been more excited or optimistic about what we have to build."
The news follows Twitter's announcement that it is "entering a new phase", and is rolling out its new ad product Promoted Accounts this week to a "handful" of companies.
Promoted Accounts is part of Twitter's "Suggestions for You", which recommends accounts for users to follow. It insists that only promoted accounts relevant to a user, based on who they already follow and who follows them, will be suggested.
Earlier this month Twitter sales director Amanda Levy arrived in the UK to set out its ad proposition to brands. Sky, Sony, Vodafone, O2, Ladbrokes, LoveFilm and Capital One are the first brands in the UK in negotiation to use the ad platform when it launches in the UK next year.