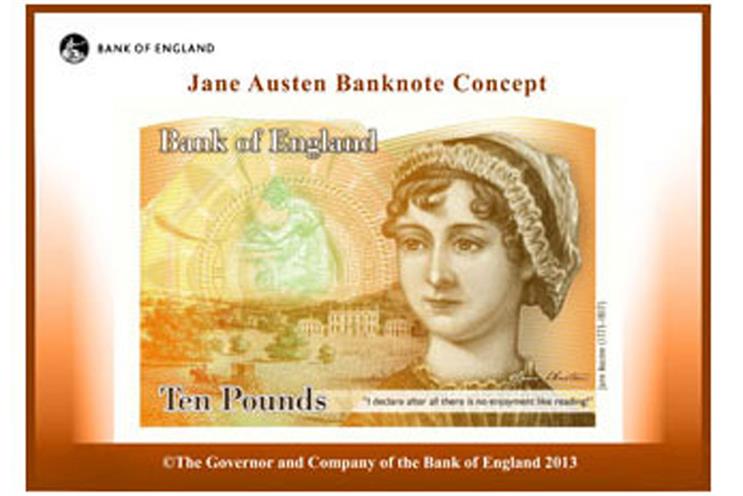 Twitter is set to roll out a "report abuse" button after tens of thousands of users petitioned the social network following attacks on Caroline Criado-Perez, the woman who campaigned for the novelist Jane Austen to become the new face of the £10 note. Users of Twitter on the iPhone are currently able to report abuse, and the functionality will be extended to other platforms including Android and the web.
Bauer Media buying Absolute Radio
After more than two years of speculation, we applaud Bauer Media for acquiring Absolute Radio for £22 million. The deal is good for many reasons: Bauer gets a national AM licence and a strong digital business; Absolute's owners receive a lot more cash than previous bidders thought it was worth; and the station's employees have some clarity after 24 months of uncertainty. The deal depends on regulatory approval, however, and, as Global Radio has found over the past few months, competition authorities can be difficult to predict.
Sainsbury's Anniversary Games
It was reassuring to see Sainsbury's backing up last year's Paralympic sponsorship by supporting the Anniversary Games at the weekend. After a month when British sportsmen and women were victorious in tennis, cricket, rugby and athletics, Paralympic gold-medallists such as David Weir and Richard Whitehead recreated some of last year's magic in front of packed crowds in Stratford, while 1.2 million viewers tuned into the Channel 4 coverage on Sunday afternoon.
And one thing we don't…
The demise of TV Pick
After launching in a storm of publicity back in March, Northern & Shell's TV Pick is to close this week. Whether it was victim of the price war it started or simply an unnecessary addition to a well-served market, TV Pick never reached its circulation target of 800,000. We admired N&S's chutzpah, and it is a shame the publisher – even with its editorial clout and retail contacts – wasn't able to make a better fist of it.