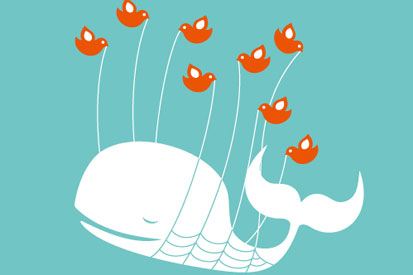 The words 'Spammers Perish' and 'Twitter Correcting' - referencing blog posts about the security event - have remained high in trending topics list throughout the day, as users lament that upwards of half their followers have vanished instantly.
Twitter said: For some time, the follower and following counts we display have been incorrect for some folks. We're soon to push a change that will address this issue. This means that the count you see in your sidebar should match what you see on your follower and following pages.
"However, a consequence of this change is that follower counts will drop for some people. In particular, those with large followings may see significant changes as we correct for spam accounts and data inconsistencies. No legitimate followings should be affected-we're just cleaning up artefacts in the system. "
Twitter's largest accounts, those of celebrities with millions of followers, seem to be the hardest hit.
US talk show host Ellen DeGeneres lost about 20,000 followers over the course of the day. However, she still has the second highest number of followers overall at 2.58 million, behind Ashton Kutcher, at 2.89 million.
The sheer amount of accounts deleted show how popular the platform has become for spammers.
Earlier this month, it was revealed that spam instances on URL shortening websites, used by many Twitter users, spiked in June, by providing an easy way for spammers to infiltrate computers by masking malware infested websites through blind links.