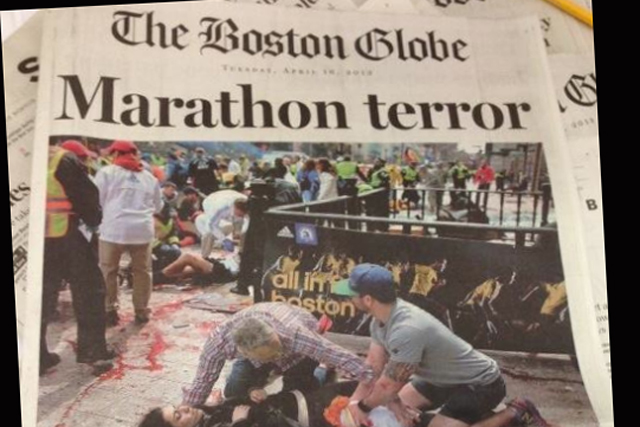 People have been tweeting using the #OneBoston hashtag to share stories and provide help and support after two people were killed and more than 170 were injured after two homemade bombs went off.
The #OneBoston hashtag has also been the focus of efforts to raise money after Massachusetts Governor, Deval Patrick, and Boston Mayor, Tom Menino, yesterday launched The One Fund, which is a charitable organisation that will look "to help the people most affected by the tragic events that occurred in Boston on April 15, 2013".
The promoted trend, which would normally come with a $200,000 price tag, should dramatically increase the number of people seeing and getting to hear about the new fund.
In a blog post, Twitter co-founders Biz Stone and Evan Williams, said that one of the things that drives Twitter is its desire to make a lasting impact as a company. They said being a force for good is at the heart of that mission.
They said: "Looking outside the walls of Twitter HQ we see lots of good stuff happening all the time, which invokes an incredible sense of hope that keeps us going.
"The open exchange of information is just beginning to become an everyday part of how the world communicates. As folks like you spread positive knowledge through the platform, we'll be collecting it and highlighting good social movements that you might want to get involved in."
The initiative by Twitter is just one of a number of online efforts that have seen people use digital tools for good.
In Boston itself, hundreds of locals offered places to stay for those in need of help following the bombing, by using Google Document as a notice board. The first was done by the Boston Globe with postings such as:
"I'd like to offer our home to anyone who needs a place to stay after this horrific tragedy. We live in Shrewsbury, about 45 minutes outside the city, but will come in and get you."
A second Google Doc was anonymously created called "Caring for the Richard Family". The Richards were hard hit by the Boston attack after eight-year-old Martin was killed in the explosion and his mother and sister were both badly injured. So far, as many as 64 contributors have offered everything from cooked meals, to donations, to a scholarship fund.
On Reddit, people came together to deliver pizza to first responders, survivors and people who were offering beds and empty couches and called it "Random Acts of Pizza".
Follow @gordonmacmillan