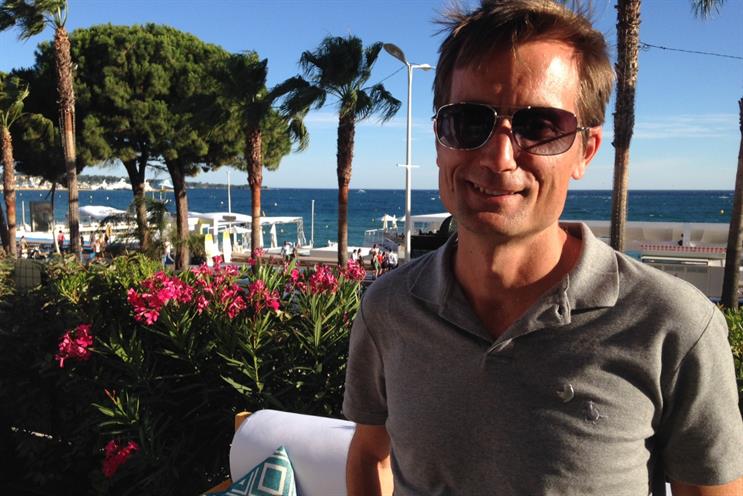 It famously took other pureplay tech-led companies Google and Facebook years to use traditional media to promote themselves, preferring instead to advertise through their own networks as proof of their effectiveness.
Back in 2006, Google chairman Eric Schmidt called brand advertising campaigns "the last bastion of unaccountable spending in corporate America".
However, David Wilding, planning director of Twitter, holds no such reservations as the company prepares its first UK-specific marketing activity.
He said: "I think the idea of five-ten years ago that 'we're a digital company, therefore our marketing has to be all about digital' just feels daft. The way the product is as well, it works so well with telly.
"Of course we're going to be interested in growing Twitter through telly. If you're enjoying live TV that feels like a very good opportunity to gain new users."
Earlier this month, Wilding had been among the executive team to have led the hunt for Twitter UK's first advertising and media agencies, which resulted in the appointment of Lucky Generals and PHD respectively.
The agencies are now working on the first ad campaign, which will be squarely focused on attracting, and retaining, more active users.
Despite now counting 300 million users, since becoming a public company at the end of 2013 Twitter has come under consistent pressure from investors to scale and monetise its offering faster.
The resignation of chief executive Dick Costolo, who officially exits next week, has been interpreted by some observers as proof the company has hit a plateau and needs a kickstart.
The acquisition of live-video streaming app Periscope for $86 million in March this year was said, in part, to be another bid to increase stickiness among users.
Talking about the strategy behind the upcoming ad campaign, Wilding said: "It's all about growing Twitter. There are people who we think could have a great time on Twitter but aren't using Twitter yet. It's not that they don't know about it, it's more that it's not what they think it is. They have certain perceptions.
"It's just a really simple way to connect with things you're interested in, and that's a universally compelling proposition. It provides the shortest distance between you and what you're interested in."
Lucky Generals, which is only two years old, won the Twitter business against competition from more established players Abbott Mead Vickers BBDO and Bartle Bogle Hegarty.
Wilding said: "Lucky Generals has a really interesting idea. The way they have thought about our opportunities just really made them standout in the pitch and we're chuffed to bits we got them.
"Obviously there are a huge number of early adopters who absolutely love Twitter, but there are people who think it's not for them that we believe will find something good and positive that Twitter can give them and I believe Lucky General's has a really interesting approach to doing that."