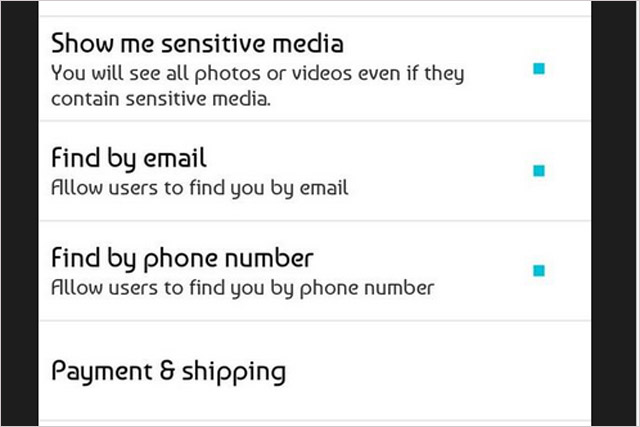 According to a report on The Next Web blog, the setting was first highlighted by user @am_Bix, who found the dormant option in the settings menu. A number of other users have also spotted the setting. Twitter is renowned for trialling changes among small numbers of users.
'Payment and Shipping' now appears (dormant) in Twitter's Android app http://t.co/ibF2xolxMw pic.twitter.com/pl1b9CcEmz

— Dan Calladine (@dancall) August 7, 2014
Twitter has been making forays into ecommerce in recent months, so the latest move comes as little surprise. In May it partnered with Twitter to launch an '#AmazonBasket' service that allows shoppers to add an item to their shopping baskets simply by replying to tweets.
The company has also been active in developing new advertiser-targeted initiatives. An ecommerce option would be of great appeal to brands looking for other means to drive revenues beyond advertising on Twitter.
'Payment and Shipping' el nuevo adelanto de Twitter en su apuesta por el Comercio Electrónico. #TúEstásOn pic.twitter.com/RXyCXLjeDC

— marketingpublicidad (@MKPublicidad) August 8, 2014
Twitter is looking into various measures to further monetise its business These have included a myriad of new advertising platforms. Its increasingly commercially minded stance is paying dividends.
Last month, the social network beat analysts' expectations and boosted Q2 revenues by 124% year on year to $312m (£184m), although the social network made a loss of $145m (£86m), up from $42m (£28m) in 2013.
The performance has been welcomed by analysts, who were concerned that Twitter's growth had been stalling.
Twitter's revenue boost for the three months ending 30 June, was driven by a hike in advertising income of 129% to $277m (£164m), with mobile accounting for 81% of the total.