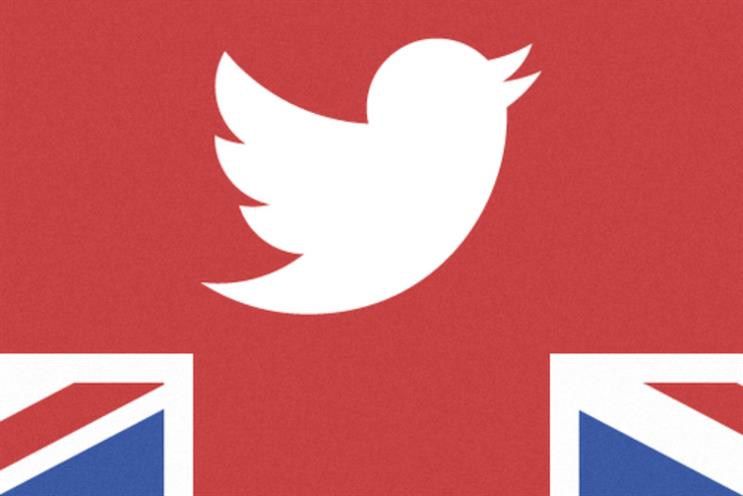 The senior marketer will lead Twitter's strategic development, execution and measurement of consumer campaigns and marketing programmes across the UK. The role will be based in London but report into the company's global consumer marketing team in San Francisco, US.
The marketing push comes as the social media network hopes to challenge its larger rivals Facebook, Google and Yahoo for digital display spend.
The UK is Twitter's largest market outside of the US, with revenues doubling from £45 million to £91 million in 2014. It represents around 10 per cent of the organisation's overall revenue of $1.4 billion (£940m).
Twitter's London based operation, led by managing director Bruce Daisley, now hosts a team of around 150 people. Over the past year, attempts to court advertisers and agencies in the UK can be seen in several product launches, including Twitter for Business and TV tie-in Amplify. However, Twitter's biggest revenue stream continues to be its Promoted Tweets service.
Earlier this month, Twitter's annual report stated that "international advertising" (which includes the UK) continues to trail the US significantly, with just $1.16 made per timeline view compared to $5.65 in America. The company pledged to hire more sales and advertising staff in Ireland, Brazil, Canada and Singapore to help boost markets outside the US.
Twitter's monthly active users, a key measure of performance, rose to 288 million in December from 284 million in September.
Dara Nasr, sales director at Twitter UK, told Media Week earlier this month: "Twitter has more than 15 million UK users, 80 per cent coming to us via mobile.They use the platform to follow the things they care about – from big events like the World Cup, to everyday moments like TV shows and their daily commutes.
"Since we opened our UK office in 2011 we have worked alongside agencies and advertisers to help them get the best out of Twitter. We've seen brands push the boundaries of the platform, experimenting with the ever-growing list of things that you can do within a Tweet – from native video to lead generation cards. And perhaps most importantly, we've seen them use Twitter to drive measurable business results."
The latest figures from eMarketer forecasts that Twitter will overtake Yahoo in terms of total digital display ad revenue (which includes ads that appear on desktop and laptop computers plus mobile phones and tablets) in the US for the first time this year.
In 2015, eMarketer predicts Yahoo will report $1.24 billion in digital display ad revenue in the US while Twitter will report $1.34 billion - to make it the third biggest player in digital display advertising, behind Facebook ($6.3bn) and Google ($3.3bn).