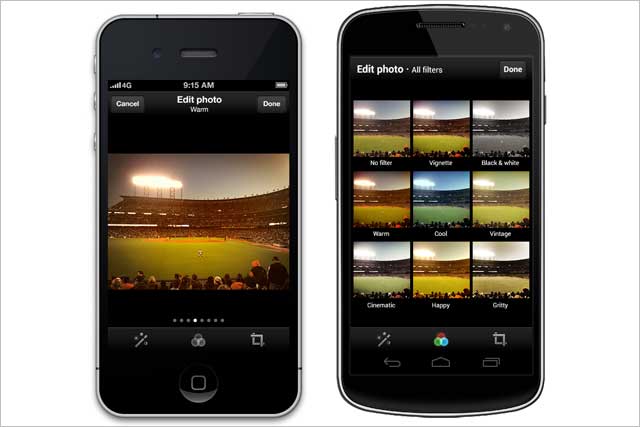 Users of Twitter's iPhone and Android apps will now be able to apply one of eight different filters, which include vintage, and black and white, to images they tweet using their handset devices.
The update to the Twitter mobile apps also enables users to automatically enhance and crop their images before tweeting them.
In an official blog post, Coleen Baik, senior designer at Twitter, said: "Every day, millions of people come to Twitter to connect with the things they care about and find out what's happening around the world.
"As one of the most compelling forms of self-expression, photos have long been an important part of these experiences."
The move to create image filters for Twitter users comes less than one week after Instagram disabled a feature that improved the way its photos were displayed within Twitter messages.
This has lead many commentators to point to heightening tensions between Facebook and Twitter, which are battling for greater dominance in social media.
Kevin Systrom, chief executive of Instagram, swiftly denied that this had anything to do with pressure from its parent company, Facebook. He said it was to help it drive more traffic to Instagram's new website.
Twitter has in recent months taken several moves to retain greater control over the data shared on the platform, gradually reducing the amount it shares with third-party apps.

Earlier this year it pulled third-party image services, including Twitpic and yFrog, from its mobile apps as part of an overhaul.

Last year, Twitter acquired its largest third-party app, Tweetdeck, enabling it to have greater control of user activity data on the network.
Follow @shearmans