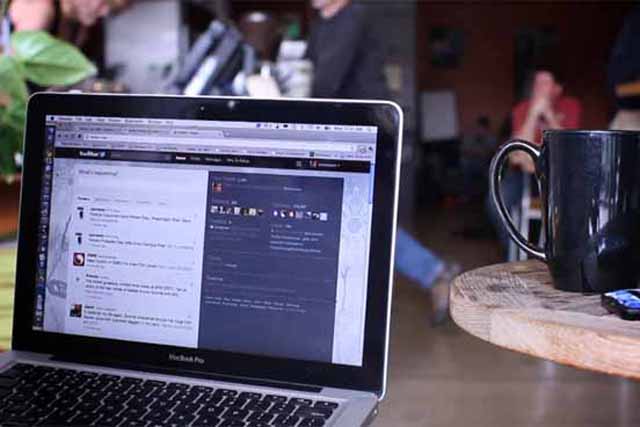 From today advertisers will be able to target ads based on what people are saying in their tweets, potentially achieving far higher rates of engagement.
Prior to the launch today advertisers were limited in what they could do in terms of user targeting. Ads could only be targeted using the user interest graph, which is formed from things such as who a user follows.
Now advertisers using Twitter can run ads that are far more relevant to what users are interested in and what they are talking about online.
For instance, if users happened to be tweeting about the new album by band The National, venues such as the Manchester Apollo could run a geotargeted campaign using keywords for the band with a Tweet containing a link to buy tickets.
The user who tweeted about the new album may then see that Promoted Tweet in their timeline, letting them know tickets are now on sale.
Another example might be a user tweeting how hungry they are, then seeing a location-based McDonalds ad. Or a tweet saying "I've got nothing to wear!" could prompt an H&M sale ad.
After testing keyword targeting with select advertisers, including Everything Everywhere (@EE), MicrosoftJapan(@SurfaceJP), Walgreens (@Walgreens) and GoPro (@GoPro), Twitter said engagement rates for keyword targeted tweets could be significantly higher.
It also said that users were far more likely to engage with Promoted Tweets using keyword targeting in timelines than other forms of targeting.
GoPro, which offers wearable and gear-mountable cameras, saw engagement rates as high as 11% and more than two million impressions after testing keyword targeting in timelines across four marketing campaigns.
Simon Mansell, CEO of social media firm TBG, said: "Twitter has announced Promoted Tweets Keyword Targeting in Timeline. This is a game-changer for clients who want to sell products, services and apps on Twitter."
Some have suggested that a potential problem could occur when people see unwanted ads in their timeline. For instance, where users are complaining about a service or a product - they could later find ads cropping up in their timeline.
However, while that might be an issue, what is certainly clear is that additional targeting will make Twitter more attractive and more useful to a wider number of advertisers who have been looking to do more with their social advertising and do it more effectively.
Follow @gordonmacmillan