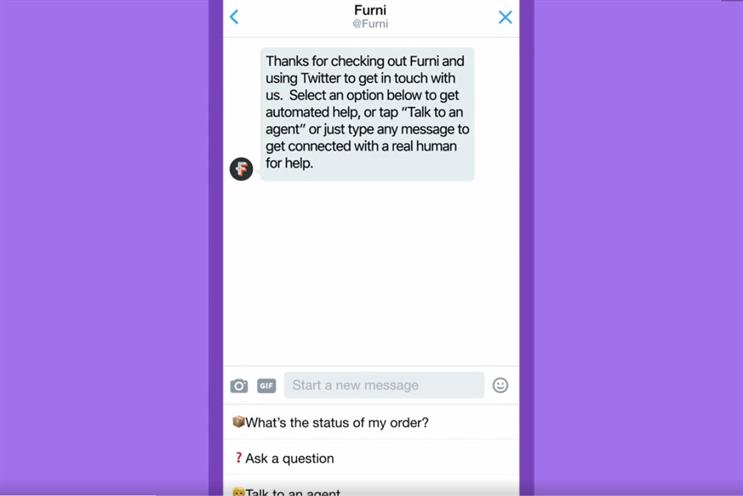 Pizza Hut, Spotify, Tesco, Norton and Airbnb are among the first to begin using the service.
Twitter is launching two new products to answer basic questions. Brands can set up welcome messages to help "demonstrate their commitment to service".
Advertisers can also set up quick replies which allows them to prompt people in the ways they can respond to the welcome messages.
In a blog post, Ian Cairns, customer service product manager at Twitter, said: "When quick replies and welcome messages are used together, businesses can reduce wait times and educate people on the best ways to interact with them.
"For example, they can enable faster resolutions by helping customers more easily provide information to solve problems before an agent sees the first message, or they can simplify automated services and transactional flows that were difficult in the past."