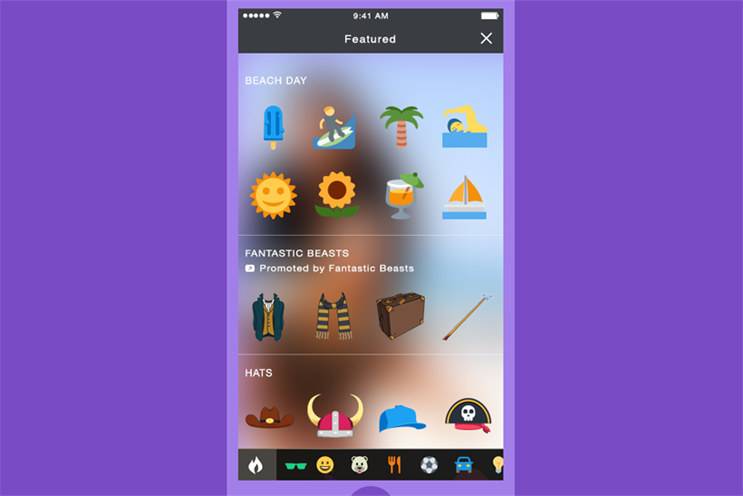 Announcing the rollout in a blog post, Twitter described the function as acting "as a visual hashtag" –meaning that a sticker can be clicked to search for people using it – allowing brands to monitor the consumers engaging with their content.
One of the first brands to use Promoted Stickers in the UK is Warner Bros, for its forthcoming Harry Potter spinoff Fantastic Beasts And Where To Find Them.
The UK launch comes two months after non-branded emoji stickers were first announced, and two weeks after Pepsi became the first brand to use Promoted Stickers, in the latest iteration of its #PepsiMoji campaign.
Emojis are becoming an increasingly versatile part of the grammar of Twitter, with the platform introducing in June the ability for brands to target by emoji.