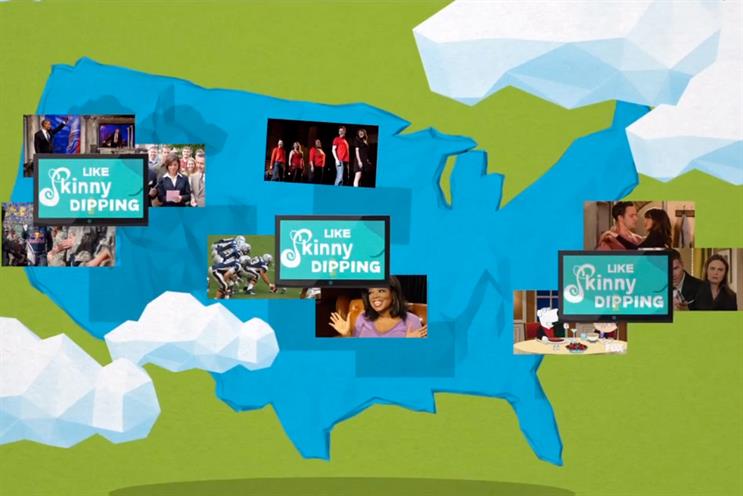 Another week, another major Twitter initiative as the site hurtles towards an altogether more commercial future and possible IPO.
It has been fascinating to watch the relationship between Twitter and TV develop in the few short years since the social media platform started to gain mass traction.
TV has long been a major catalyst for shared social experiences, driving comment and opinion, but the rise of multiscreen viewing and growth in social media platforms such as Twitter has changed the speed and scale at which this takes place.
In the US, Nielsen's Cross-Platform Report says that 41 per cent of tablet owners and 38 per cent of smartphone owners use their devices while watching TV at least once a day. Meanwhile, the number of people using mobile devices has doubled in the past year alone.
On this side of the Atlantic, Twitter's sales director, Bruce Daisley, has a couple of charts he likes to show in presentations that highlight the positive correlation between peaks in TV-related comments on Twitter and the ad breaks themselves.
And last week saw the arrival of TV Ad Targeting, which promises to make it easier for marketers to extend TV campaigns by synchronising Promoted Tweets with TV ads to create brand messages that are "more engaging, interactive and measurable".
'To say Twitter is fundamental to TV measurement really is wishful thinking'

TV Ad Targeting will be "manna from heaven in some quarters", according to Phillip Dyte, the paid social media manager at iProspect. He says: "Both marketers and media buyers will love not having to worry about scheduling campaigns to coincide with TV buys, or setting long lists of best-guess keyword and interest targeting."
Others are more cautious. Nick Adams, Mindshare's head of digital development, stresses the new system only targets "active Tweeters", not total viewers, and is based on the assumption that if people are Tweeting about a TV show, then they must have seen it and all the ads around it. Is this useful?
"Maybe," Adams says. There are roughly six million UK Twitter users who use the platform while watching TV. But only a small proportion are Tweeting about programming. If a show gets 10,000 Tweets per minute in the UK, it is doing very well. Therefore, the potential audience that an advertiser could target with this system (assuming the TV campaign has run in some big event-TV shows) is in the tens of thousands – a relatively small volume for brand advertisers.
From a direct-response perspective, however, the idea of being able to recontact people who have potentially been exposed to a TV ad will be an easier sell. But, as Adams points out, you have to ask: "Is anyone Tweeting about the kind of programming used by DRTV advertisers?"
Another cautious note comes from Tess Alps, Thinkbox's executive chair, who remains unclear what the new service offers: "Brands and their agencies already know in advance when the vast majority of their TV ads will air. And to say that Twitter is fundamental to TV measurement really is wishful thinking. Tweets and Tweeters represent a very small proportion of those watching TV ads."
Among Twitter's challenges as it attempts to further monetise its services will be the tightrope of keeping those already fully ensconced in the business of TV onside.