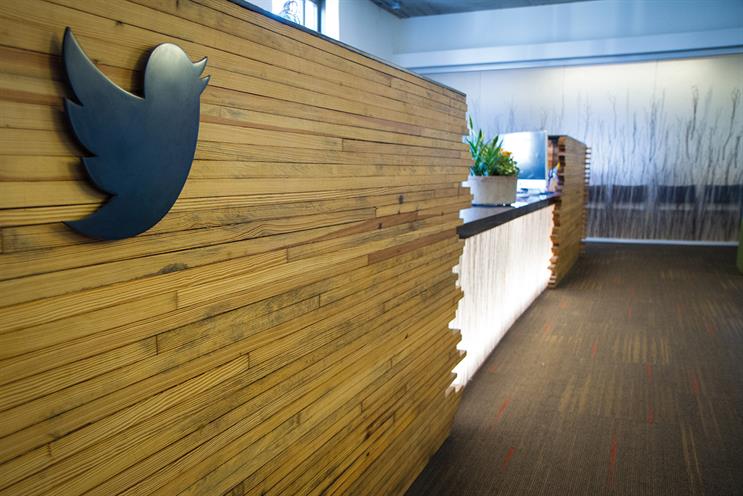 Twitter has launched a blaze of initiatives over the past fortnight aimed at attracting new users and boosting its offer to advertisers. Some believe the social network is scrambling to monetise its platform following the announcement of the departure of its chief executive, Dick Costolo, and a collapse in its share price due to static growth in user numbers. But the company insists that the initiatives have long been in the pipeline.
Twitter's announcement earlier last month that it is introducing auto-play video in users' timelines has been welcomed by agencies – and, in particular, its generous approach to viewability whereby advertisers are only charged if a user sees 100 per cent of the video screen for at least three seconds.
MediaCom's head of social, Nick Burcher, believes launching auto-play video could be a watershed.
"This will see Twitter become more deeply integrated into the overall advertising communications system as the improved ability to deliver video offers an additional avenue to advertisers," he says.
But some feel that Twitter needs to boost its analytics to give advertisers better and more extensive data about how users are responding to their promotions. Felicity Long, the head of digital at Carat, says: "There is still work to do at Twitter's end to provide clarity and depth to the data available to advertisers. This is still a challenge for clients and those working with the platform."
Other developments from Twitter include an announcement on product pages, where Tweets about a product are aggregated on a page and the brand concerned can place a buy button. A related launch is Collections, a Pinterest-style sharing board curated by brands or celebrities, which also features a buy button. Then there is Project Lightning, with plans for a button on the mobile app offering Tweets on live events curated by journalists.
This aims to make Twitter less scattergun and uncontrollable – something that is thought to deter new users. Some believe curated news will change the nature of Twitter, turning it into a publisher rather than distributor of content, though just how it will work remains to be seen.
Andy Pringle, the head of performance media at ZenithOptimedia's Performics division, says Twitter is chasing Facebook's tail in terms of users (it has 15 million users in the UK against Facebook's 27 million). But Facebook is presenting itself as a rival to broadcast TV and introducing metrics to help media buyers compare the two. Pringle calls on Twitter to improve its analytics – how to connect user activity to the media buy. The anonymity of many Twitter users makes it hard to attribute actions to ads, compared with Facebook.
"There is a huge opportunity based on the amount of data and insight they could offer. The question is how you get that into day-to-day planning and buying," Pringle says.
"We are moving to insight-led planning, with a huge expansion in data science. Planners need to place ads on platforms that give them the greatest insight. The Guardian is particularly good at that."
Twitter's UK revenues are estimated at about £90 million last year, compared with Facebook's £580 million. Meeting media agency needs will be key for future growth.