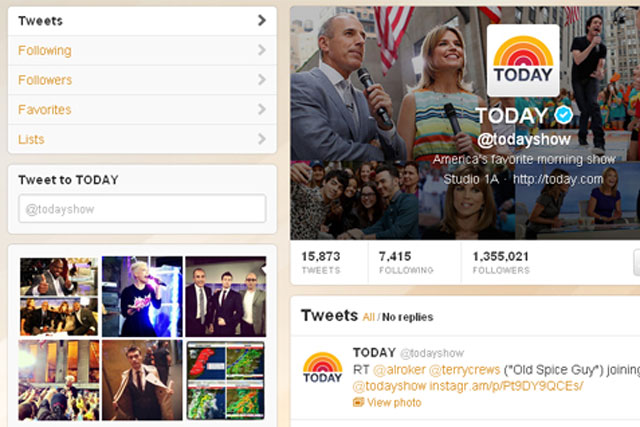 Users will now be able to place a large photo at the top of their profile, in a similar way to the picture on the top of a Facebook profile. Their profile picture and biography will appear in the middle of the header photo.
In addition, there is improved functionality for how images and copy appear within tweets as more publishers increasingly take up the opportunities presented by expanded tweets.
The free iPad app aims to make tweets "come alive", allowing answers to expand them to see photos, videos and web page summaries within the timeline using a single tap.
Speaking to Marketing shortly after the announcement, Adam Bain, president of global revenue at Twitter, said: "The updated profiles, for both marketers and consumers we think helps drive Twitter's end goal of bringing you closer.

"The iPad app is something we are particularly excited about, because it has been built from the ground up and the consumer experience is spectacular."

He explained that the changes were not part of a strategy to become more of a destination with Twitter considering itself more of an "interest pointer".
This picture will appear above all of a user's tweets on the desktop version of the service, as well as the iPad and mobile apps.
It is also giving the photostream more prominence at the left hand side of a users' profile, and users can swipe through and tap to expand them.
Writing on the company blog today, Sachin Agarwal, product manager at Twitter, said the new profiles "help you get to know people better through their pictures".
The iOS and Android apps have been updated to support the changes, which come in the same week reports emerged that third party image services, such as Twitpic and yFrog, were being removed from its apps.
Twitter has also been making a number of changes to its ad platform in recent weeks, offering interest based and geo-location targeting.
Follow @shearmans