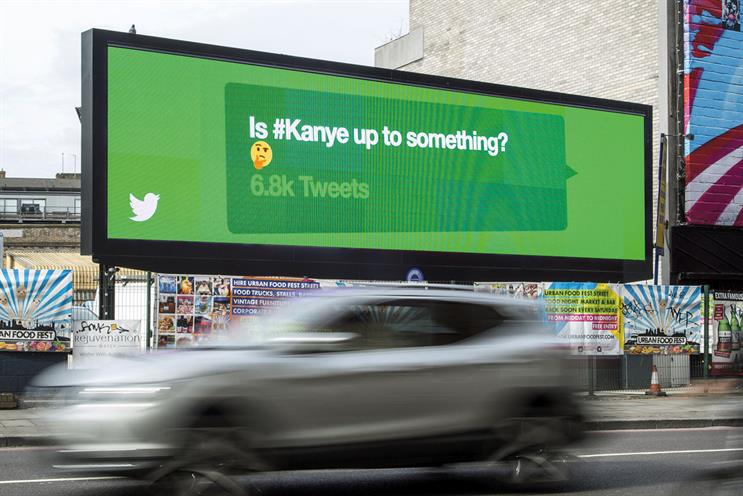 Niamh O'Reilly, Twitter's EMEA marketing director, said: "Twitter has been striving to define itself as the place to learn what's happening now and what people are saying.
"We ran our first [brand] campaign [by Lucky Generals] in March 2016 and it did a great job of telling the story, but it didn't show the experience in real time. With this [current] campaign, we can demonstrate Twitter's ability to track stories as they grow."
The dynamic out-of-home and digital campaign first launched in November 2016 and ran for a second time in March this year.
Working with Stink and using Switchboard, a content management system that Stink created, Twitter's Moments team was able to craft copy around trending topics on Twitter and export it rapidly in multiple formats to run across different channels.
The latest campaign will run across digital out-of-home in a "more dominant" fashion, O'Reilly said. The activity will also target niche-interest categories with pre-roll ads on YouTube and display ads on Spotify.
Lucky Generals is no longer Twitter's retained agency.