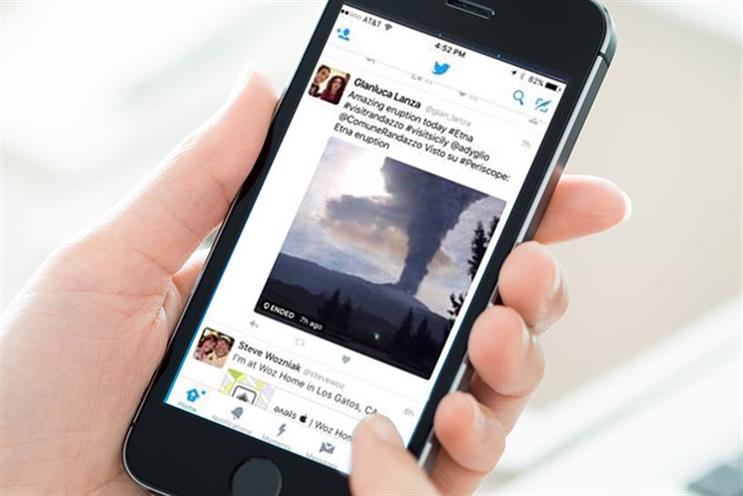 This is a strong improvement year-on-year. In the last quarter of 2016, Twitter reported a net loss of $167m.
The social platform's revenues for the fourth quarter of 2017 grew 2% year-on-year to $732m. Its adjusted Ebitda was $308m, or 42% of total revenue, compared to $215m or 30% of total revenue for the same period in 2016.
While Twitter's US revenue dropped 8% year-on-year to $406m, this was offset by strong international revenue growth of 17% thanks to a strong performance in EMEA and Asia-Pacific. Japan, in particular, grew 34% and contributed $106m, or 15% of total revenue.
Twitter managed to grow its ad revenue in the quarter, slightly, by 1% to $644m. Its owned and operated advertising revenue, in particular, grew 7% to $593m.
Ned Segal, Twitter chief financial officer, said this was driven by "continued strong engagement growth, improvements in our revenue products, improved return for advertisers, and better sales execution,"
This is thanks to much higher ad engagement rates which were up 75% year-on-year while cost per engagement dropped 42%.
"Video remains our largest ad format and grew as a percent of total revenue in Q4, reflecting strength in Video Website Cards, Video App Cards, InStream Sponsorships, and In-Stream Video Ads," Twitter said in its letter to its shareholders. "Our live events and InStream Video Ads continue to deliver great reach across a large number of premium content categories to advertisers and have been a source of significant growth within our advertising business."
The platform's data licensing and other revenue also showed strong growth at 10% to $87m.
The platform's monthly active users too were up 4% to 330 million for the quarter, and its average daily active users grew 12% from the year before, marking the platform's fifth consecutive quarter of double-digit growth.
"Twitter's strong quarter is a clear reflection of brands steadily increasing their investment to capitalise on multi-screen marketing," Aaron Goldman, chief marketing officer of 4C Insights, noted. "Twitter has become the de facto place for the world to react to news, politics, sport, TV, weather and more. As such, it's a great aperture for brands to deliver timely messages to targeted audiences. We are seeing this momentum carry over into Q1 with major tentpole events like the Golden Globes, Grammys, Super Bowl, Winter Games, and the Oscars."
Full-year results
For 2017, Twitter reported annual revenues of $2.4bn. While this is a drop fo 3% year-on-year, the platform nevertheless narrowed its net loss to $108m, versus a net loss of $457m in 2016.
This is thanks in part to lower capital expenditures which dropped 12% from 2016 to $28m.
Full-year revenues for the US dropped 10% to $1.41bn, leading to a decline in its share of revenues to 58% from 62% in 2016.
International markets, however, grew 7% to $1.03bn, accounting for a 42% share of Twitter's revenues.
Ad revenues for 2017 dropped from the year before by 6% to $2.1bn. Income from its data licensing and other revenues grew 18% to $333.3m.
Adjusted Ebitda for the full year was $863m compared with $751m and 30% margin for the previous year.
"Q4 was a strong finish to the year," Jack Dorsey, Twitter chief executive, said. "We returned to revenue growth, achieved our goal of GAAP [generally accepted accounting principles] profitability, increased our shipping cadence, and reached five consecutive quarters of double-digit daily active user growth. I'm proud of the steady progress we made in 2017, and confident in our path ahead."